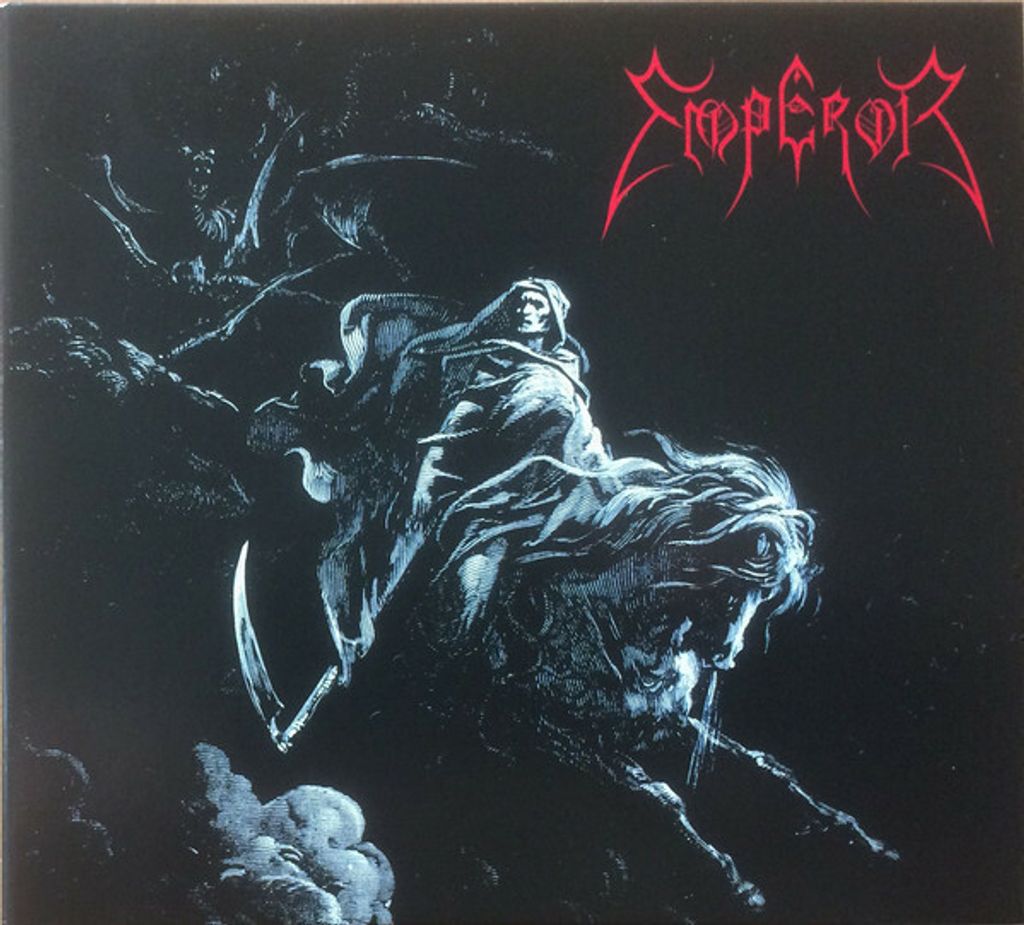 EMPEROR Emperor / Wrath Of The Tyrant CD
Notes
Digisleeve re-release comes with a fold-out booklet.

Tracks 1 to 4 taken from the 1992 Emperor EP.
Tracks 5 to 13 taken from the 1992 Wrath Of The Tyrant Demo.

"Emperor" recorded December 1992 at Studio S.
"Wrath Of The Tyrant" recorded May 1992 on a 4-track home studio.

℗ + © 2017 Tanglade Ltd. Trading as Candlelight Records.
Printed in the EU.
Label:
Candlelight Records ‎– CANDLE729655, Spinefarm Records ‎– CANDLE729655
Format:
CD, Compilation, Reissue, Digisleeve
Country:
Europe
Released:
03 Feb 2017
Genre:
Rock
Style:
Black Metal

Tracklist
1I Am The Black Wizards6:10
2Wrath Of The Tyrant4:14
3Night Of The Graveless Souls3:10
4Cosmic Keys To My Creations & Times6:22
5Introduction1:10
6Ancient Queen3:16
7My Empire's Doom4:31
8Forgotten Centuries2:49
9Night Of The Graveless Souls2:54
10Moon Over Kara-Shehr4:23
11Witches Sabbath5:40
12Lord Of The Storms2:08
13Wrath Of The Tyrant3:56