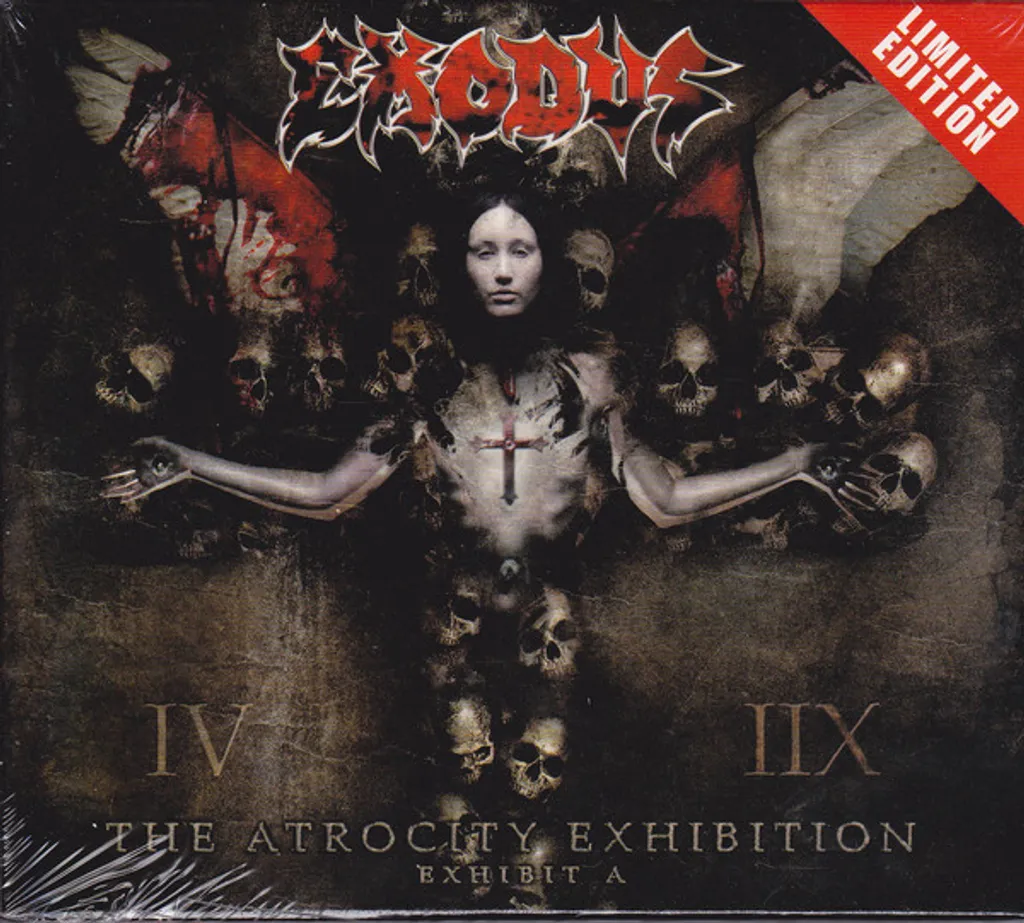 EXODUS The Atrocity Exhibition - Exhibit A CD


Notes
Limited Edition : Slipcase.
Track 9 is actually 19:51 minutes, but lasts 7:58.
Then after a long silence, a song of approx. 1:45 starts.
This hidden song actually is a Banjo-version of "Bonded By Blood", often called "Bonded By Banjo".
Track 10 is an untitled 6 second hidden track, if you put the volume loud enough, you can hear someone screaming "That was some heavy shit!"
Label:
Nuclear Blast ‎– NB 1938-2, Nuclear Blast ‎– 27361 19382
Format:
CD, Album, Limited Edition, O-Card
Country:
Germany
Released:
26 Oct 2007
Genre:
Rock
Style:
Thrash

Tracklist
1Call To Arms1:13
2Riot Act3:37
3Funeral Hymn8:38
4Children Of A Worthless God8:25
5As It Was, As It Soon Shall Be5:16
6The Atrocity Exhibition10:33
7Iconoclasm7:54
8The Garden Of Bleeding5:49
9Bedlam 1-2-319:51
10Hidden Track0:06