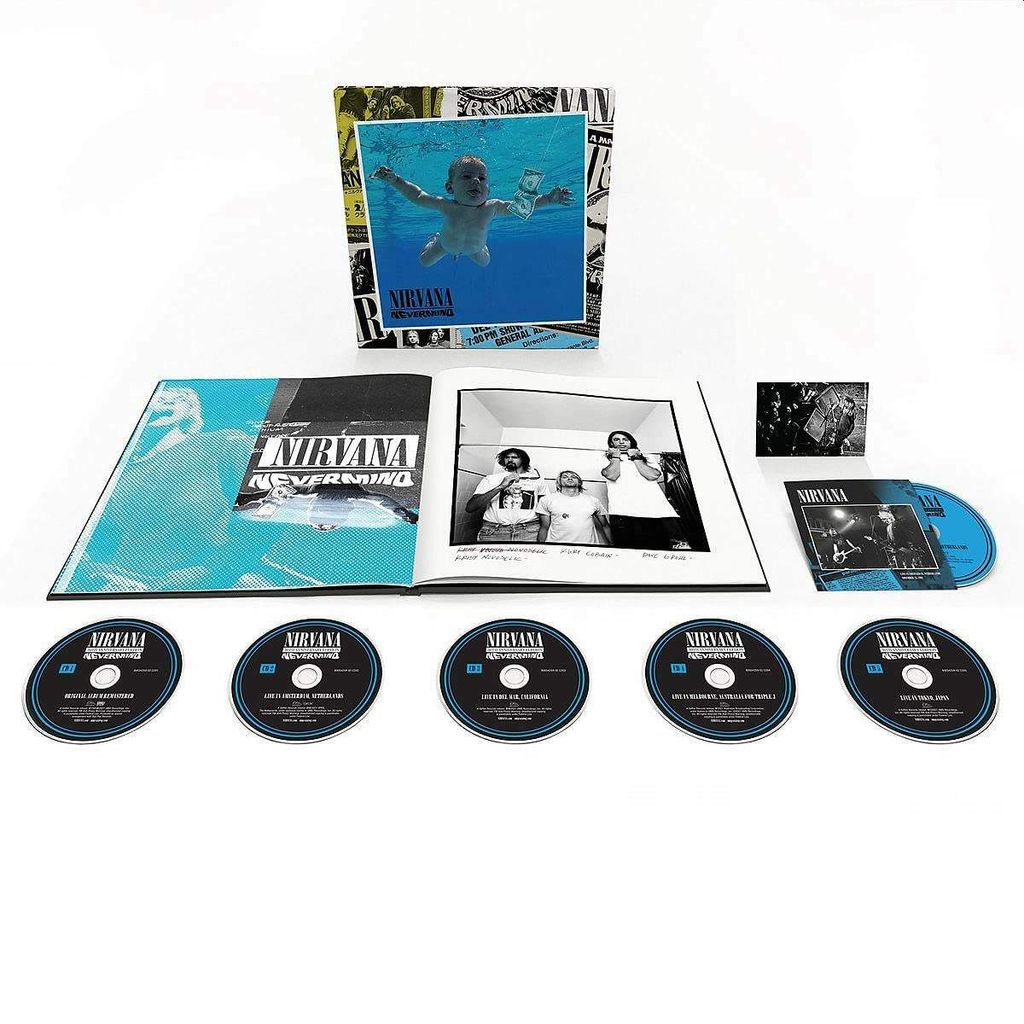 (Pre-order) NIRVANA Nevermind (30th Anniversary Super Deluxe BOXSET) CD
Anniversary Edition, CD+Bluray, Deluxe Edition, Remastered
Release date November 12, 2021.
ONLY 5 BOXSET ORDERED!
5CD + BLU-RAY SUPER DELUXE: Commemorating the 30th anniversary of Nirvana's seminal 1991 release, the Nevermind Super Deluxe contains 5 CDs showcasing the newly remastered album from the original analog tapes along with 4 complete concerts from the Nevermind tour from Amsterdam, Netherlands; Del Mar, California; Melbourne, Australia and Tokyo, Japan. Additionally, a Blu-ray of the complete and newly remastered in HD Live in Amsterdam concert video is included along with a 40-page hardcover book with unreleased photos.