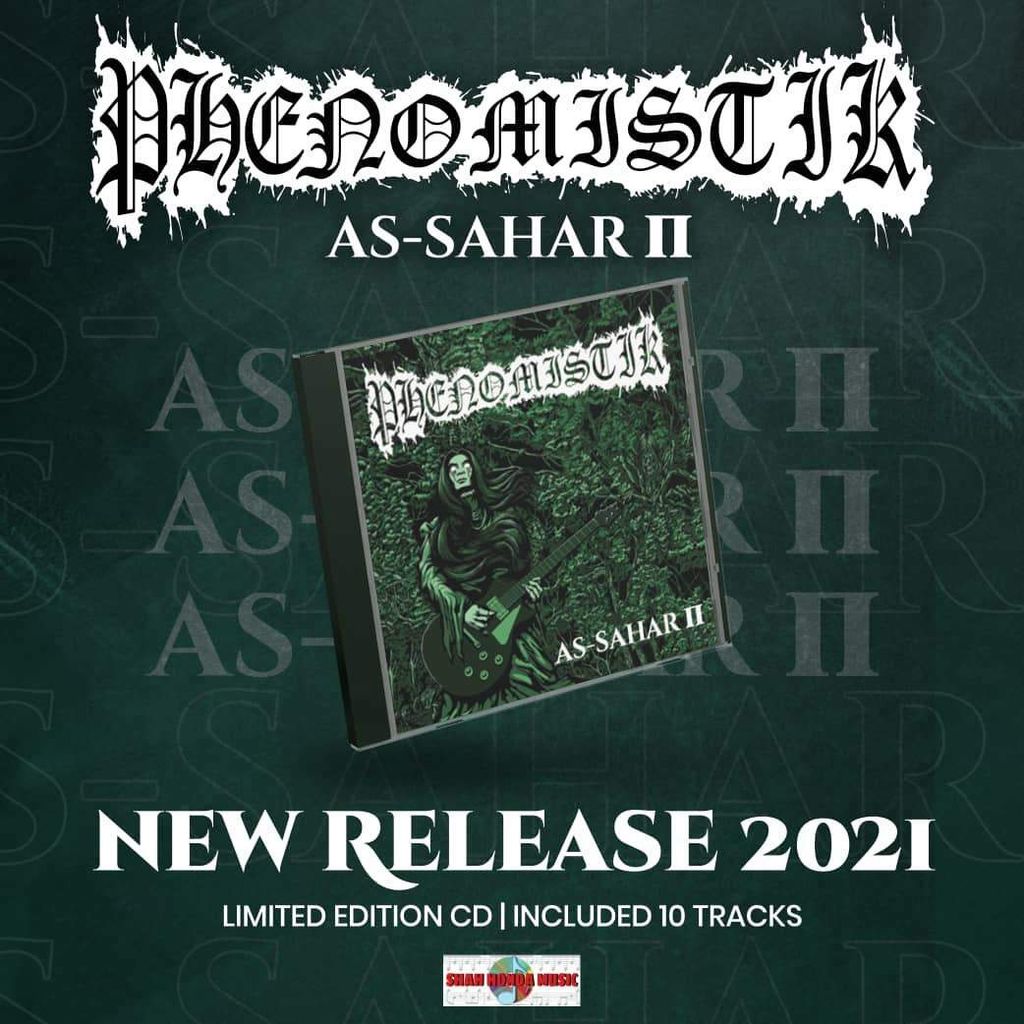 PHENOMISTIK As Sahar II CD
10 tracks of eastern black metal.
Release date 25 Nov 2021
PHENOMISTIK "As-Sahar II"
While this release can be seen as a debut full-length album for the band, it has another side to it as a 3-in-1 album. What you can find in this release are 4 newly recorded tracks, a re-release of their 2015 "As-Sahar" mini-album and tracks taken from the 2017 Darah dan Maruah Vol.2 compilation. Due to limited volumes for the releases of the latter two back then, many of PHENOMISTIK's fans didn't manage to get their hands on a copy, hence the re-releases here to cater to what they've missed out and also to make "As-Sahar II" as a complete 10-tracker full-length.
-------
PHENOMISTIK "As-Sahar II"
Walaupon layak untuk dilihat album ini sebagai debut full-length bagi PHENOMISTIK, namun ianya mempunyai sudut lain yang menampakkan album ini sebagai satu terbitan 3-dalam-1. Di dalam album ini terdapat 4 rakaman terbaru PHENOMISTIK dan disertakan juga 'reissue' album-mini 2015 mereka "As-Sahar" serta lagu-lagu dari kompilasi Darah dan Maruah Vol.2 (2017). Dua terbitan awal tersebut agak terhad pada waktu itu dan ramai dikalangan peminat PHENOMISTIK tidak berjaya untuk memiliki fizikal copy album-album tersebut. Makanya 'reissue' dalam versi 3-dalam-1 begini adalah sesuatu yang relevan serta melengkapkan "As-Sahar II" sebagai satu full-length dengan 10 lagu.