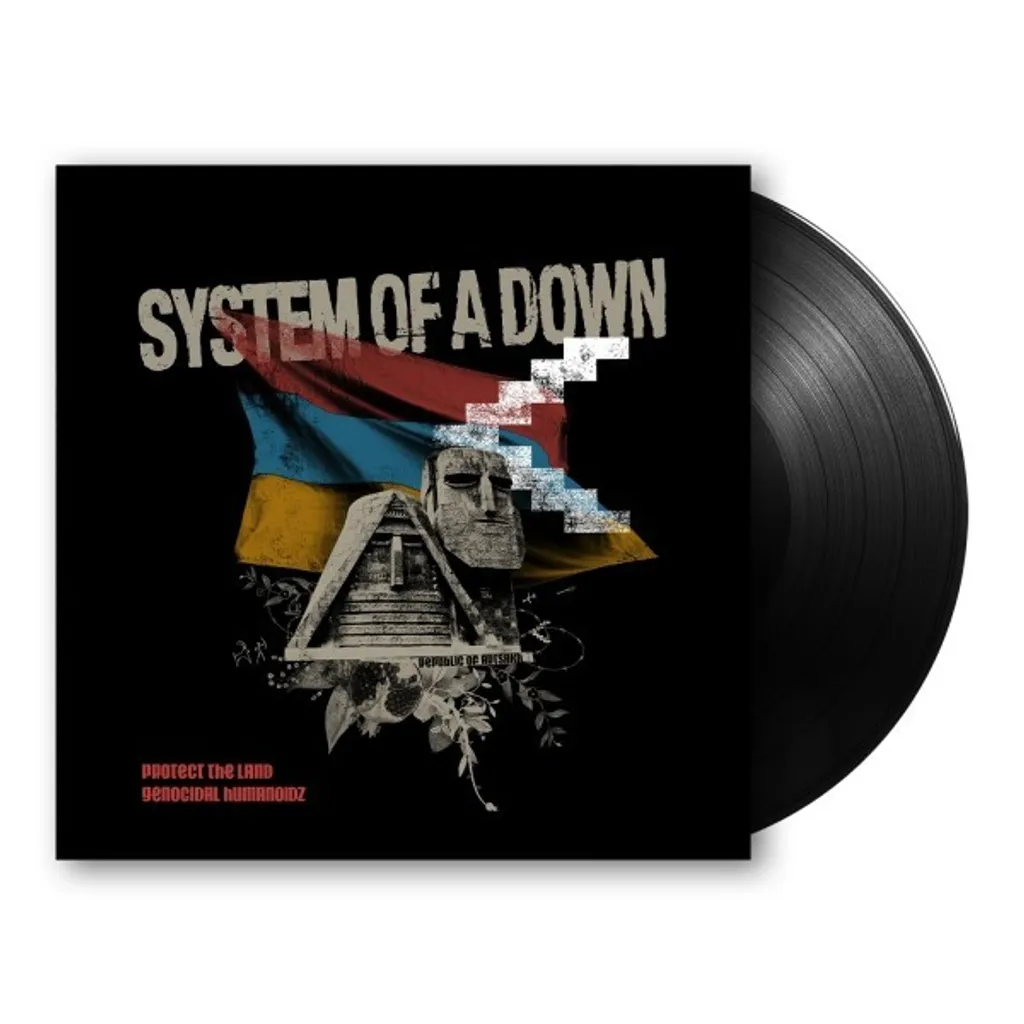 (Pre-order) SYSTEM OF A DOWN Protect The Land-Genocidal Humanoidz 7"EP
ONLY 5 COPIES available from Rock At Large
Bundle includes:
Protect The Land / Genocidal Humanoidz - 7" Vinyl
Protect The Land / Genocidal Humanoidz - Digital
It took a war for System of a Down to record new music. After seeing the country of Azerbaijan start a conflict with Armenia in September, the musicians, who are all of Armenian descent, rushed into the studio to record two new songs, "Protect the Land" and "Genocidal Humanoidz," to draw attention to the crisis in their ancestral homeland.

The band will donate proceeds from the songs, which come out Friday, to aid Armenians, and it is soliciting fans to donate to the Armenia Fund, which provides humanitarian relief to the region. Both songs are available on the group's Bandcamp page.

Fifteen years have passed since the Grammy-winning alt-metal group released their last record, Hypnotize. When it came out, it was an instant hit, the second of two System albums to debut at Number One in 2005. But despite their success, they have not been able to agree on a path forward ever since. Their singer, Serj Tankian, had asked for a more democratic songwriting process — guitarist-vocalist Daron Malakian wrote nearly everything — but they couldn't reach a meeting of the minds. They have since toured together and remained friends, but internally, the struggle for creative control has seemed insurmountable.