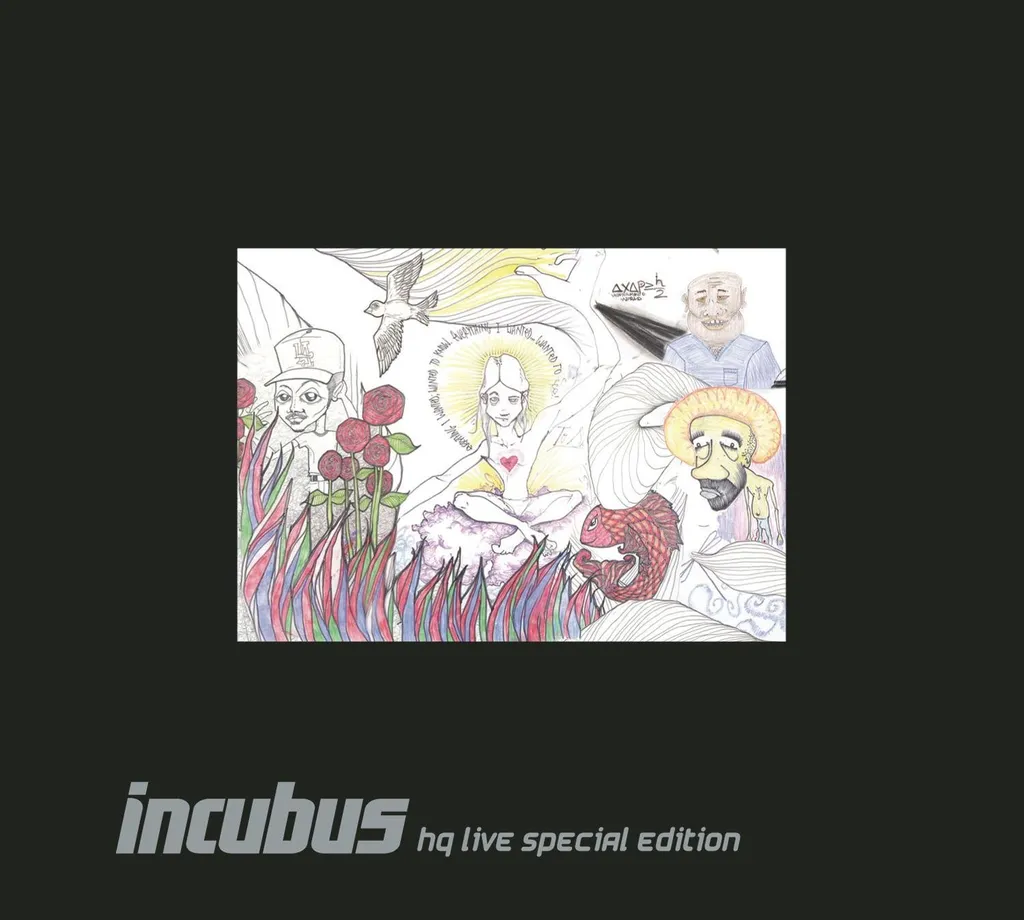 (Used) INCUBUS HQ Live Special Edition 2CD + DVD
Label:
Legacy ‎– 88725439422
Format:
2 × CD, Compilation
DVD
Country:
Europe
Released:
10 Aug 2012
Genre:
Rock
Style:
Alternative Rock

Tracklist
CD1-1Intro
CD1-2Nice To Know You
CD1-3Circles
CD1-4Wish You Were Here
CD1-511am
CD1-6Are You In?
CD1-6aRiders On The Storm
CD1-7Aqueous Transmission
CD1-8Privilege
CD1-9The Warmth
CD1-10Stellar
CD1-11Make Yourself
CD1-12Drive
CD1-13I Miss You
CD1-14Crowded Elevator
CD2-1Megalomaniac
CD2-2Just A Phase
CD2-3Sick Sad Little World
CD2-4Anna Molly
CD2-5Pantomime
CD2-6Promises, Promises
CD2-7In The Company Of Wolves
CD2-8Love Hurts
CD2-9Switchblade
CD2-10Pardon Me
CD2-11If Not Now, When?
CD2-12The Original
CD2-13Adolescents
CD2-14Tomorrow's Fool
DVD-1Wish You Were Here
DVD-2Circles
DVD-3Consequence
DVD-411am
DVD-6Promises, Promises
DVD-7Anna Molly
DVD-8Rogues
DVD-9Isadore
DVD-10Just A Phase
DVD-11Glass
DVD-12In The Company Of Wolves
DVD-13Nice To Know You
DVD-14I Miss You
DVD-15Pantomime
DVD-16Megalomaniac
DVD-17Blood On The Ground
DVD-18Nowhere Fast
DVD-19Adolescents
DVD-20If Not Now, When?