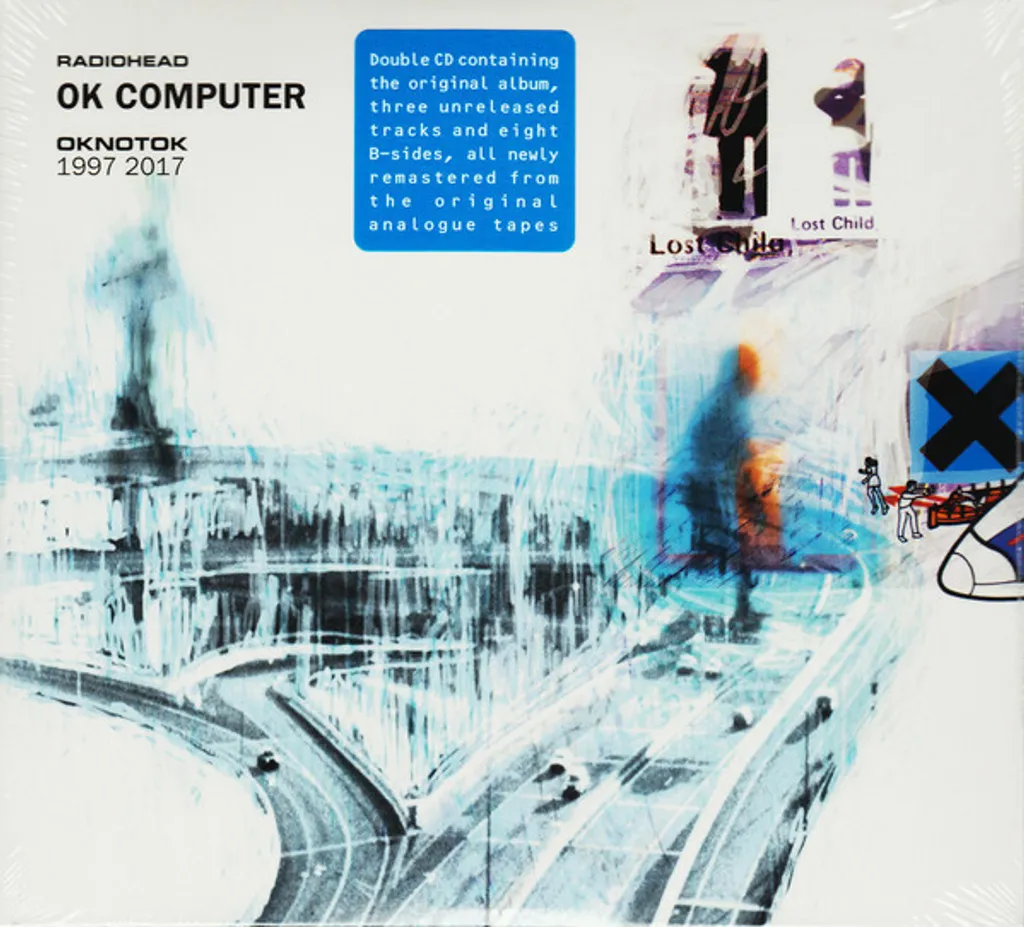 (Used) RADIOHEAD OK Computer OKNOTOK 1997 2017 2CD
Notes
4-panel digisleeve (gatefold).

Audio fixing and dubbing was done at Mayfair, Abbey Road, Air Lyndhurst, Courtyard and The Church Studios.

This re-issue is dedicated to the memory of Dr Rachel Owen 1968-2016 who died after a long and brave battle with cancer.

℗ 1997-2017 The copyright in this sound recording is owned by XL Recordings Limited © 1997-2017 XL Recordings Limited.
Printed in E.U.
Manufactured and Distributed by XL Recordings Ltd.
Label:
XL Recordings ‎– XLCD868
Format:
CD, Album
CD, Compilation
All Media, Reissue, Remastered, Gatefold
Country:
UK & Europe
Released:
23 Jun 2017
Genre:
Rock
Style:
Alternative Rock, Art Rock

Tracklist Show Credits
OK
1-1Airbag4:44
1-2Paranoid Android6:23
1-3Subterranean Homesick Alien4:27
1-4Exit Music (For A Film)4:24
1-5Let Down4:59
1-6Karma Police4:21
1-7Fitter Happier1:57
1-8Electioneering3:50
1-9Climbing Up The Walls4:45
1-10No Surprises3:48
1-11Lucky4:19
1-12The Tourist5:24
NOTOK
2-1I Promise4:00
2-2Man Of War4:29
2-3Lift4:06
2-4Lull2:29
2-5Meeting In The Aisle3:09
2-6Melatonin2:09
2-7A Reminder3:53
2-8Polyethylene (Parts 1 & 2)4:23
2-9Pearly*3:37
2-10Palo Alto3:44
2-11How I Made My Millions3:09