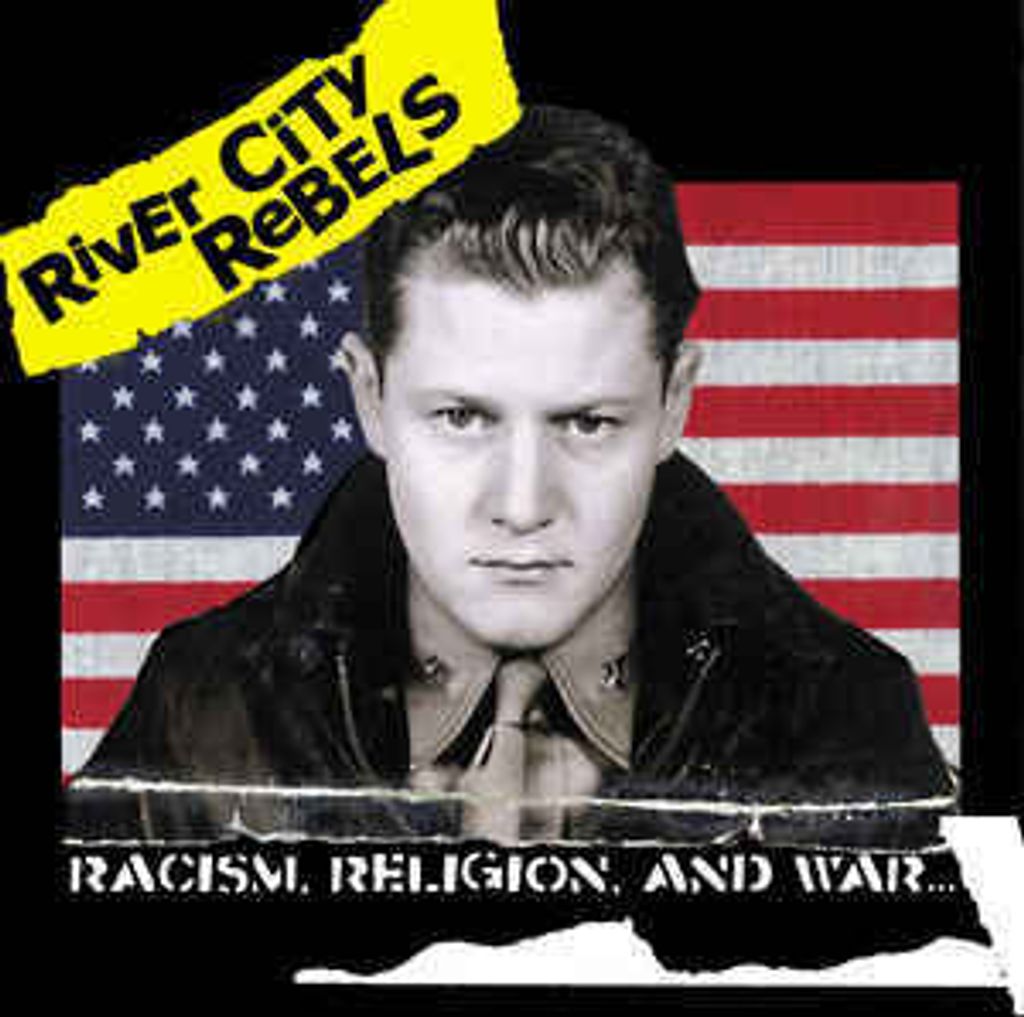 (Used) RIVER CITY REBELS Racism, Religion, And War... CD
The River City Rebels are Dan O'Day (lead vocals, guitar) and Brandon Rainer (vocals, keyboard, harmonica),
The rest of the touring lineup currently consists of Sara Stovall (violin), Kyle Gross (drums), JV McDonough (Bass), and Sean Holloway.
The River City Rebels are a rock and roll band that began in Vermont in the summer of 1999. Throughout multiple line up and stylistic changes, they have successfully managed to put out 6 albums. Originally on Victory Records, the band put out their first 4 albums. After a falling out and leaving Victory, the Rebels signed up with Rolling Thunder to record their 5th album in early 2006. "Keepsake of Luck" came out on Silver Sprocket on September 25, 2007. After parting with Rolling Thunder, the Rebels started their own record label, Mod House Productions, and independently recorded their 6th album, "In Love, Loveless," in Canaan, NH and Sarasota, FL and their 7th album, "Done With Love", in Lebanon, NH.
Genre:
Rock
Style:
Punk
Year:
2000

Tracklist
Hate
Religion
The System
Army Boy
Corporate America
Here Or To Go
Military Attitude
That's The Way It's Gotta Be
He She It
Country Is Doomed
Make A Stand
We Will Fight
Fuck You
Stars N Stripes