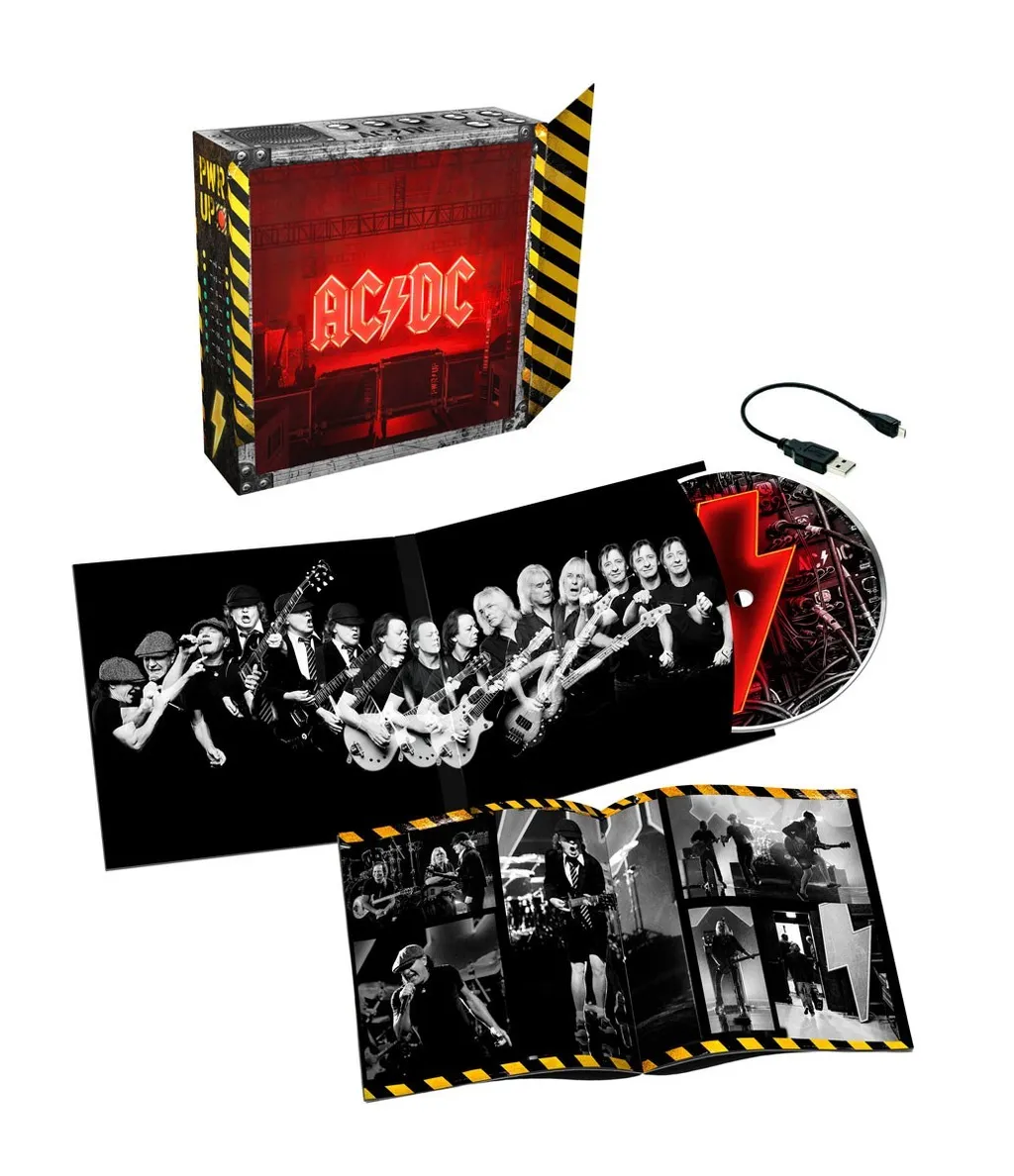 Notes
Lightbox edition.
Illuminated album cover comes to life and plays 'Shot in The Dark' through a built in speaker in this collectible box that includes the CD softpack, 20 page booklet, and USB charge cord.
The CD comes in a gatefold digisleeve cover with a 20 page booklet.

The album title Power Up is abbreviated and stylized as PWRϟUP on the release.
The amount of copies of the limited edition lightbox is unknown.

This box was sold worldwide. There are minor deviations in the presentation with front stickers and barcode stickers.
Label:
Columbia ‎– 19439744472, Sony Music ‎– 19439744472, Columbia ‎– 19439744632, Sony Music ‎– 19439744632, Columbia ‎– 19439744632 S1, Sony Music ‎– 19439744632 S1
Format:
Box Set, Deluxe Edition, Limited Edition
CD, Album, Limited Edition, Stereo, Digisleeve
Country:
UK, Europe & US
Released:
13 Nov 2020
Genre:
Rock
Style:
Hard Rock, Blues Rock

Tracklist
1Realize3:37
2Rejection4:06
3Shot In The Dark3:05
4Through The Mists Of Time3:32
5Kick You When You're Down3:10
6Witch's Spell3:42
7Demon Fire3:30
8Wild Reputation2:54
9No Man's Land3:39
10Systems Down3:12
11Money Shot3:05
12Code Red3:31