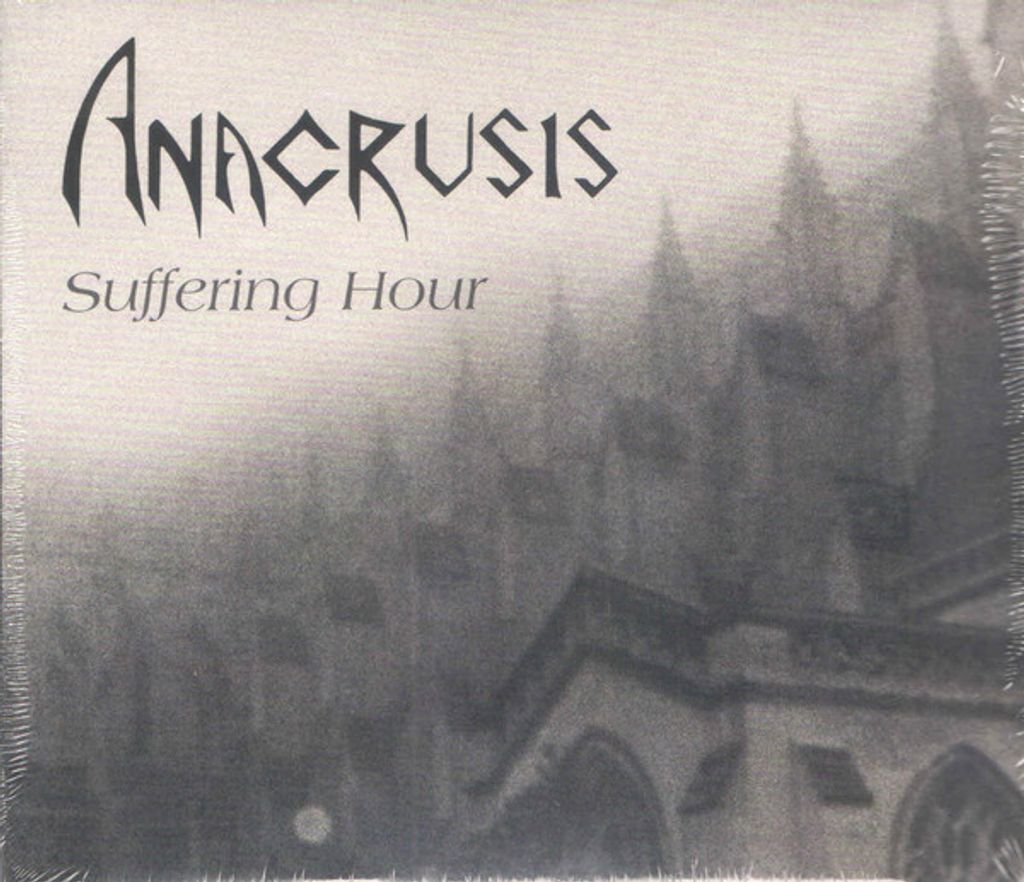 ANACRUSIS Suffering Hour (Limited Edition, Reissue, Remastered, Digipak) CD


Notes
Sticker:

"Limited ultima edition, remastered + bonus tracks! "

From the inside of digipak:

"This album is dedicated to: Lynn Chartrau for all she has done for us. But most of all, for always believing"

There is a hidden track after ending of N.I.B (Black Sabbath cover) called Munsters theme, written by Jack Marshall.
Label:
Metal Blade Records ‎– 3984-15663-2
Format:
CD, Album, Limited Edition, Reissue, Remastered, Digipak
Country:
USA & Europe
Released:
27 Sep 2019
Genre:
Rock
Style:
Thrash

Tracklist
1Present Tense
2Imprisoned
3R.O.T. (Reign Of Terror)
4Butcher's Block
5A World To Gain
6Frigid Bitch
7Fighting Evil
8Twisted Cross
9Annihilation Complete/Disemboweled
10N.I.B. (Previously Unreleased)
11Frigid Bitch (1987 Demo)
12Vulture's Prey (1987 Demo)
13Pendulum (1987 Demo)
14Apocalypse (1987 Demo)