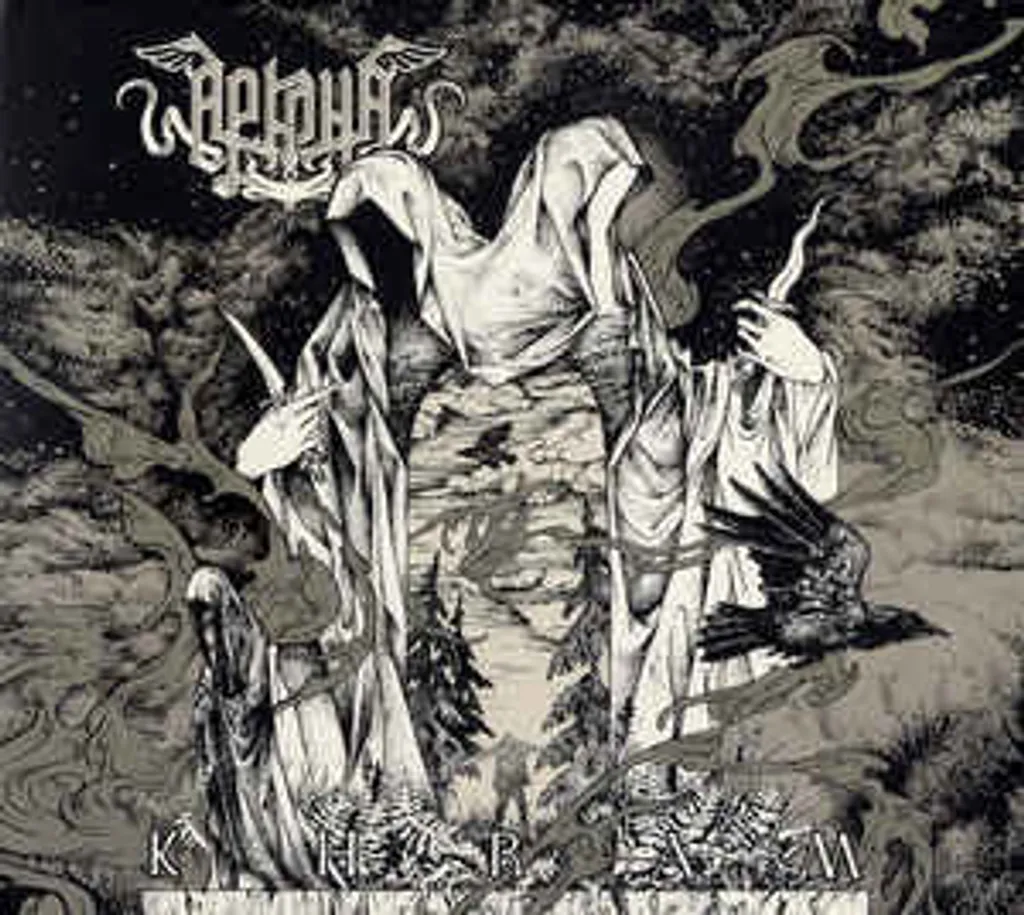 ARKONA Khram CD (Black Metal, Folk Metal)


Notes
All songs by Arkona / Iron Avantgard Publishing
Except «Volchitsa» by Valerij Naryshkin / Copyright Control.
© + ℗ Napalm Records Handels GmbH

Made in Germany

Digipak ® by AGI Van de Steeg

Album was recorded at CDM Records Studio (June 2017 - August 2017).
Mixing & mastering: Sergei "Lazar" (September 2017)

Titles are translated into English in booklet:
Mantra (Intro) = Мантра = Mantra (Intro)
Shtorm = Шторм = Storm
Tseluya Zhizn' = Целуя жизнь = Kissing The Life
Rebionok Bez Imeni = Ребенок без имени = A Nameless Child
Khram = Храм = The Temple
V Pogonie Za Beloj Ten'yu = В погоне за белой тенью = In Pursuit Of The White Shadow
V Ladonyah Bogov = В ладонях богов = In The Palms Of The Gods' Hands
Volchitsa = Волчица = She-Wolf
Mantra (Outro) = Мантра = Mantra (Outro)

Limited edition packaged in 4-panel Digipak. Includes 27-page booklet (1st page is glued on digipak) with lyrics in English and Russian.
Label:
Napalm Records ‎– NPR 763 DP
Format:
CD, Album, Limited Edition, Digipak
Country:
USA & Europe
Released:
19 Jan 2018
Genre:
Rock
Style:
Black Metal, Folk Metal

Tracklist
1Mantra (Intro)3:51
2Shtorm5:11
3Tseluya Zhizn'17:11
4Rebionok Bez Imeni11:58
5Khram9:50
6V Pogonie Za Beloj Ten'yu7:49
7V Ladonyah Bogov9:16
8Volchitsa8:02
9Mantra (Outro)0:55