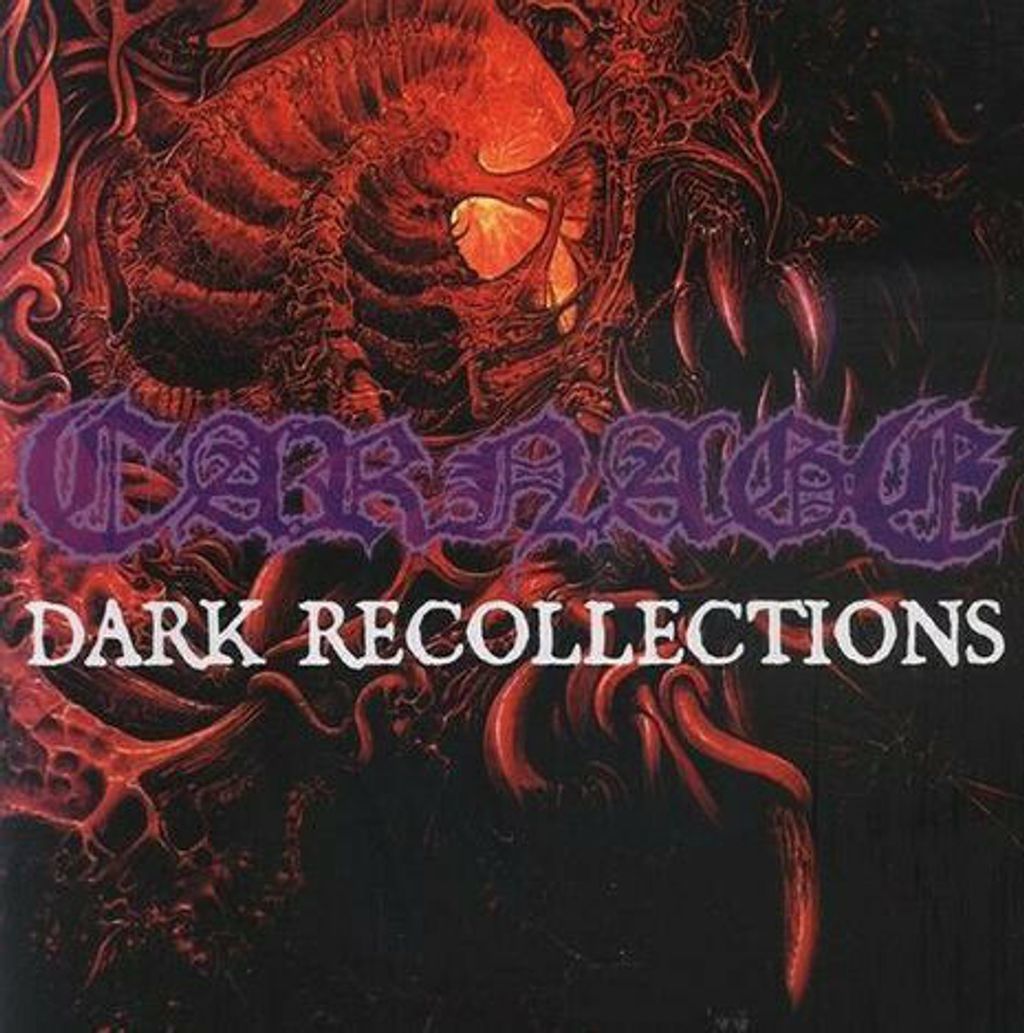 CARNAGE Dark Recollections CD
Notes

Tracks 1-10 recorded at Studio Sunlight, February 1990.
Remastered at Rubber Biscuit (UK), May 2000.
Tracks 11-18 recorded in Sweden 1989.

† Taken From "The Day Man Lost" (Demo '89)
†† Rough Mixes From "The Day Man Lost"
††† Taken From The "Infestation Of Evil" (Demo '89)

Even though Johnny Dordevic is credited as bass player on this album, he didn't actually record any bass tracks. He only played on the second demo.

"Listening back to this music now, some of the composition
sounds quite naive and sure it's a crude recording,
but DEATHMETAL was never meant to be pretty, baby!
Enjoy this re-mastered and overall improved version of
Dark Recollections." /Michael Amott, Halmstad 2000

Ⓒ&Ⓟ 2000 Earache Records Ltd. Manufactured and printed in the EC.
Label:
Earache ‎– MOSH 232CD
Format:
CD, Album, Reissue, Remastered, Repress
Country:
UK
Released:

Genre:
Rock
Style:
Death Metal

Tracklist
1Dark Recollections3:43
2Torn Apart4:39
3Blasphemies Of The Flesh3:45
4Infestation Of Evil4:58
5Gentle Exhuming2:54
6Deranged From Blood5:07
7Malignant Epitaph3:17
8Self Dissection3:29
9Death Evocation4:33
10Outro1:36
11Crime Against Humanity †1:51
12Aftermath †1:23
13The Day Man Lost †1:22
14Crime Against Humanity ††1:50
15Aftermath ††1:25
16The Day Man Lost ††1:24
17Torn Apart †††4:46
18Infestation Of Evil †††4:55