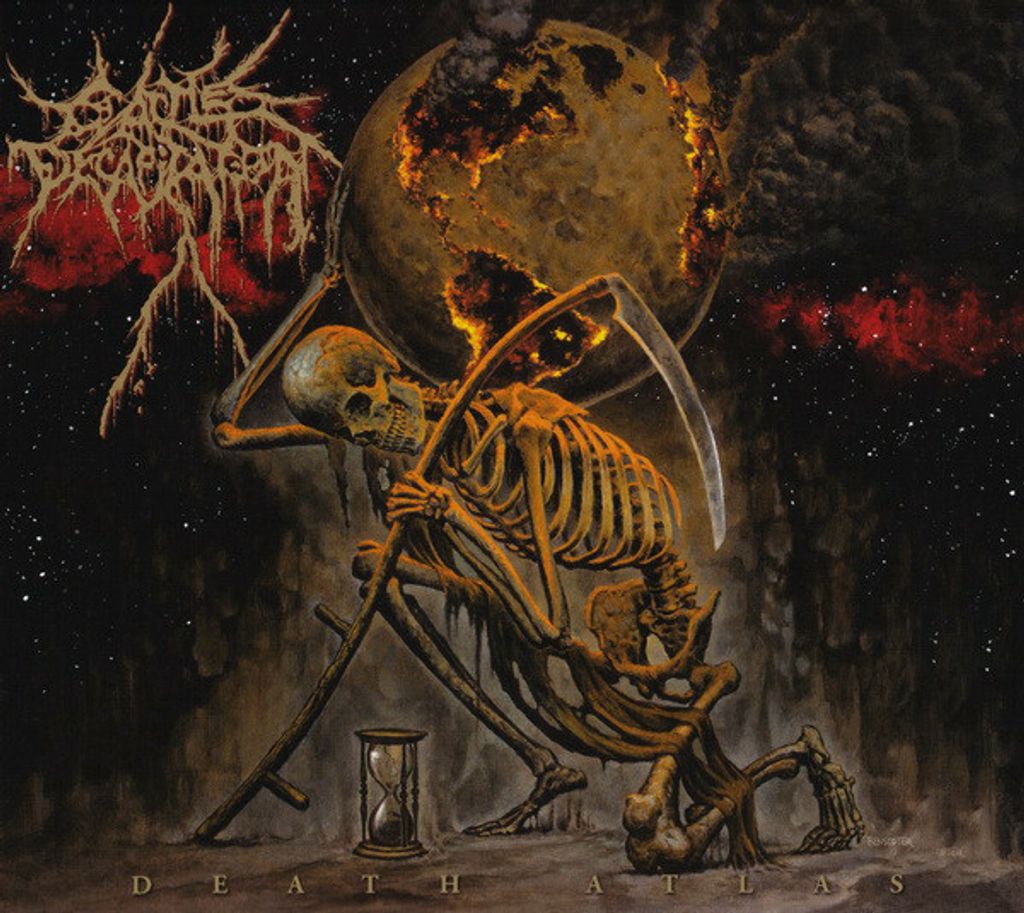 CATTLE DECAPITATION Death Atlas (Limited Edition, Digipak) CD


Notes
European exclusive edition with bonus track.
Issued in a 4-page Digipak with a clear tray on the right side. Cones with a 20-page booklet.

"In The Kingdom Of The Blind, The One-Eyed Are Kings" is a bonus track and a Dead Can Dance cover.

Info from booklet:
Recorded, mixed and mastered Flatline Audio in Westmister, CO May/June 2019.
Drums recorded at The Band Cave, Denver, CO.
"Pompeii" body sculptures created [...] February/March 2019.
Label:
Metal Blade Records ‎– 3984-15683-0
Format:
CD, Album, Limited Edition, Digipak
Country:
Europe
Released:
29 Nov 2019
Genre:
Rock
Style:
Death Metal, Grindcore, Experimental, Progressive Metal
Tracklist
1Intro - Anthropogenic: End Transmission2:15
2The Geocide3:43
3Be Still Our Bleeding Hearts3:54
4Vulturous4:59
5The Great Dying1:12
6One Day Closer To The End Of The World3:47
7Bring Back The Plague4:28
8Absolute Destitute4:36
9The Great Dying II1:05
10Finish Them2:56
11With All Disrespect4:31
12Time's Cruel Curtain5:32
13The Unerasable Past2:51
14Death Atlas9:17
15In The Kingdom Of The Blind, The One-Eyed Are Kings4:10