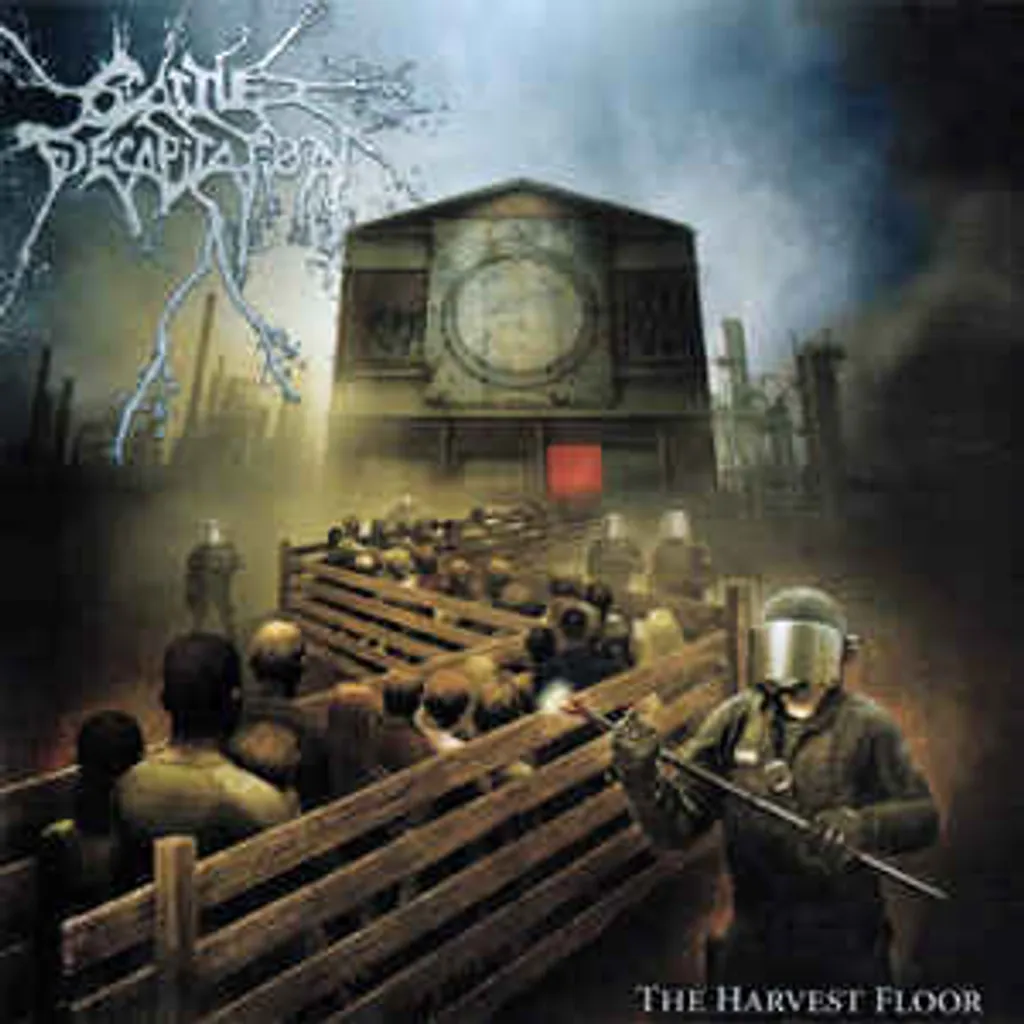 CATTLE DECAPITATION The Harvest Floor CD


Notes
Issued in a transparent jewel case with 2 sides colored tray card and a 16-panel booklet containing lyrics, photos and album liner notes.

This album is dedicated to the memories of Benjamin Lee Marlin & Witold "Vitek" Kiełtyka [at the bottom of the final page - credits panel].

[rear tray]
BONUS ENHANCEMENT
PANDEMIC: THE DAMNATION EPIC
THE MAKING OF "THE HARVEST FLOOR"
20 MINUTE DOCUMENTARY

©℗ 2009 Metal Blade Records GmbH
Manufactured in The EU.
Label:
Metal Blade Records ‎– 3984-14851-2
Format:
CD, Album, Enhanced
Country:
Europe
Released:
20 Jan 2009
Genre:
Rock
Style:
Death Metal

Tracklist
1The Gardeners Of Eden5:39
2A Body Farm3:29
3We Are Horrible People3:56
4Tooth Enamel And Concrete2:57
5The Ripe Beneath The Rind2:50
6The Product Alive3:05
7In Axestasy4:43
8Into The Public Bath3:11
9The Harvest Floor3:07
10Regret & The Grave4:42