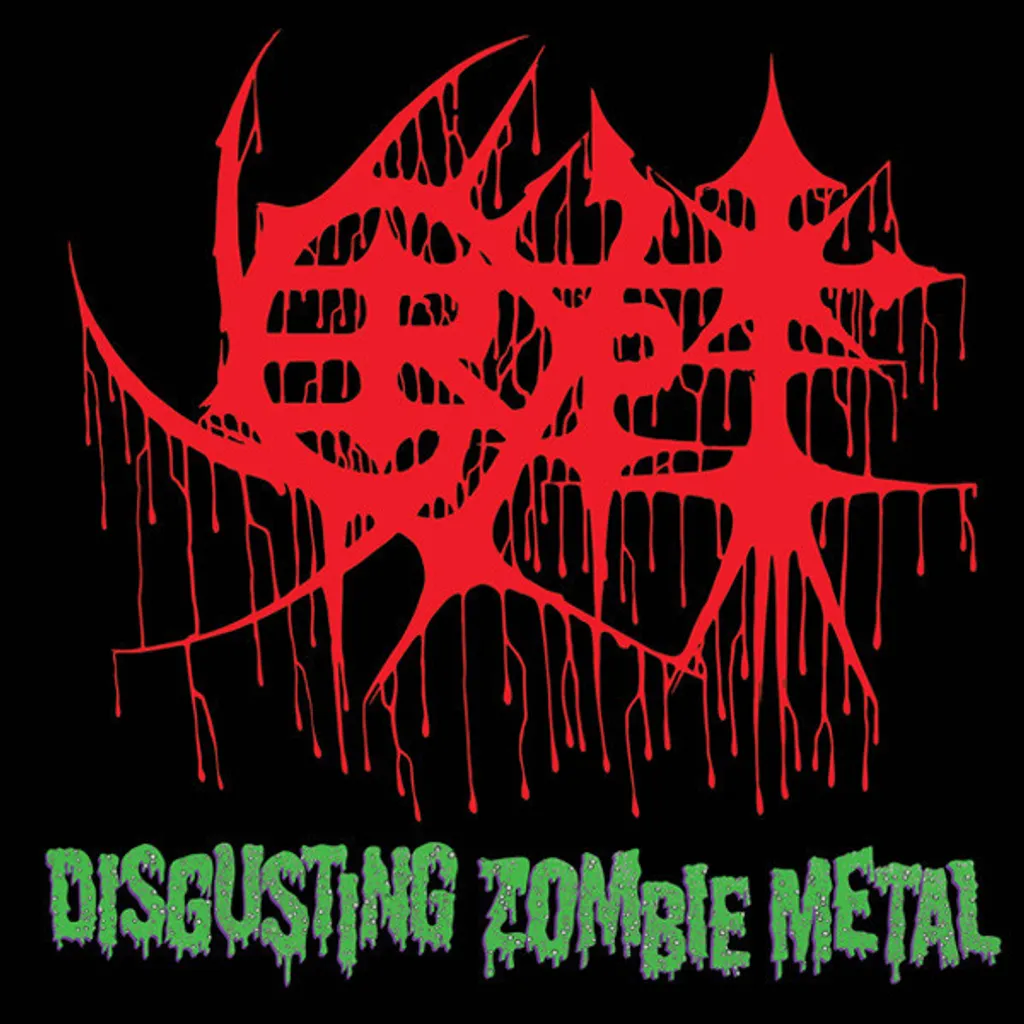 CRYPT Disgusting Zombie Metal 3CD
Profile:
Crypt are a five piece death metal band from Brisbane, formed in 1990 by Nathan and original bass player Steven. After numerous changes, the line-up was solidified in early '94 with Dave on bass, Alan on drums and grant handling the vocals.
The band play fast brutal death metal in the style of Cannibal Corpse and Malevolent Creation, which they describe as being "Disgusting Zombie Metal". Crypt cite bands such as Autopsy, Morbid Angel, Immortal, Dark Throne, Slayer and Deicide as influences.
In mid-1994, Crypt spent two days recording and mixing their first demo entitled Excruciating Agony. The release was followed by steady gigging, which included a noted appearance at the Brisbane MetalFest in September '94 alongside Deceptive Creation (now Gorgon), Vile, Frenzy, Nailcage and Dhatura Orchestra.
Notes
Includes circular logo patch.

Disc 1 features the "Excruciating Agony" Demo from 1994 plus bonus live/rehearsal tracks.
Disc 2 features the "Crypt" EP, with both the 2016 mix (Tracks 1-6) and the original 1995 mix (Tracks 7-12)
DIsc 3 is the El-Nino album.

Recording information:

Disc 1:

1-3 recorded at Red Zed Studios, Brisbane.
Tracks 4-7 recorded at the Springwood Hotel, April 1996
Tracks 8-13 recorded live at QUT Gardens Point, 1995
Track 11 recorded live at the Grunt Machine, 1999

Disc 2:

Recorded 1995 at Red Zed Studios, Brisbane
Mastered At Grevillia by Malcolm Jacobsen
Remixed May 2016 by Chris Brownhill @ Underground Audio, West End, Brisbane
1'' tape transfers by David Ollard @ Thin Brown Line, Anaheim, CA

Disc 3:

Recorded at Modern Studios, Coorparoo, Brisbane, 1998.
Label:
EVP Recordings ‎– EVP009DX
Format:
3 × CD, Compilation
Country:
Australia
Released:
26 Aug 2016
Genre:
Rock
Style:
Death Metal

Tracklist
Disc 1 - Excruciating Agony Demo
1-1Deceased2:57
1-2Torture3:10
1-3Nocturnal Killing5:04
1-4Torture (Live 1996)3:10
1-5Zombified (Live 1996)2:49
1-6Nocturnal Killing (Live 1996)3:44
1-7Burnt Alive (Live 1996)2:30
1-8Deceased (Live 1995)2:40
1-9Zombified (Live 1995)2:49
1-10Torture (Live 1995)2:56
1-11The Undead (Live 1995)2:21
1-12Nocturnal Killing (Live 1995)3:50
1-13Disgusting Lust (Live 1995)2:38
1-14Dimension Of The Triangle (Live 1999)4:31
1-15Bubonic Experiment (Rehearsal 1998)3:31
1-16Twisted & Demented (Rehearsal 1996)3:28
1-17Voices (Hidden Track)0:24
Disc 2 - Crypt EP
2-1Intro (2016 Mix)1:18
2-2Zombified (2016 Mix)2:48
2-3The Undead (2016 Mix)2:17
2-4Burnt Alive (2016 Mix)2:27
2-5Disgusting Lust (2016 Mix)2:31
2-6Torture (2016 Mix)2:55
2-7Intro (1995 Mix)1:21
2-8Zombified (1995 Mix)2:51
2-9The Undead (1995 Mix)2:19
2-10Burnt Alive (1995 Mix)2:30
2-11Disgusting Lust (1995 Mix)2:35
2-12Torture (1995 Mix)2:58
Disc 3 - El-Nino
3-1Explosion2:09
3-2Twisted And Demented3:41
3-3Deceased2:42
3-4Outer Space5:38
3-5Bubonic Experiment3:26
3-6Nocturnal Killing3:52
3-7Extra Terrestrial3:09
3-8The Undead2:25
3-9Pinatubo4:38