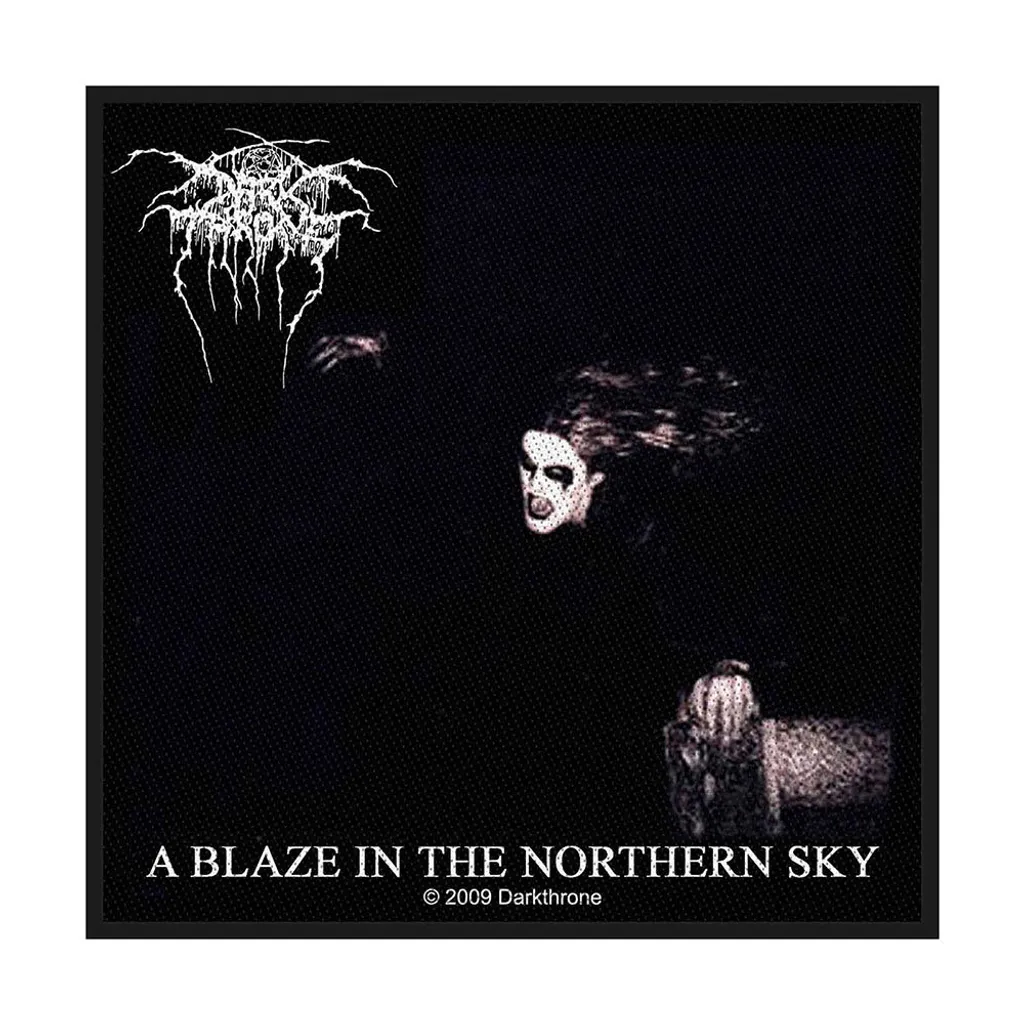 DARKTHRONE A blaze in the northern sky Patch
DARKTHRONE STANDARD PATCH: A BLAZE IN THE NORTHERN SKY (LOOSE)
An officially licensed standard patch featuring the Darkthrone 'A blaze in the northern sky' design motif. Loose packed sew-on woven patch, made from polyester, with standard backing and an overlocked edge.
Style Description
This is a sew-on, woven polyester patch with standard backing and overlocked edge
Packaging
Loose
Design
A blaze in the northern sky
Material
polyester
Dimensions
Size Guide for standard patches (size varies with design)... Square 100mm x 100mm square, Rectangular 100mm x 50mm, Circular 90mm diameter.
Made In
Made in the UK