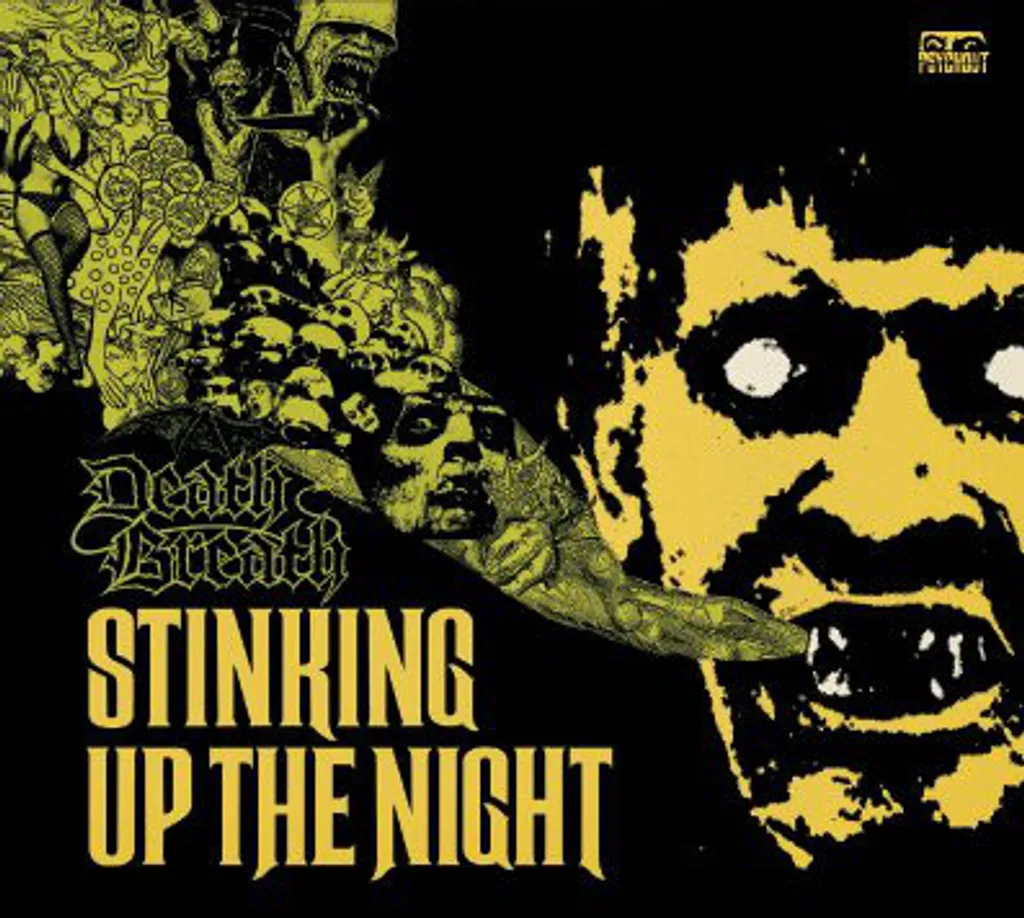 DEATH BREATH Stinking Up The Night CD


Notes
Packaged in a Mini LP gatefold digisleeve with inner sleeve and 8-page booklet.
Cat# BLOD044CDL appears on the gatefold spine
Cat# BLOD 044 appears on disc & booklet.
Recorded at Acetone Studio, Stockholm.
Scott Carlson's vocals were recorded & engineered in LA.
Mixed at Park Studio/Psykbunkern, Älvsjö.
Mastered at Masters Of Audio, Stockholm.
"This album is dedicated to the memory of Leif Cuzner."
©&℗ Psychout Records 2006.
Licensed to Black Lodge.
Distributed by Sound Pollution.
Label:
Black Lodge Records ‎– BLOD044CDL, Psychout Records (2) ‎– BLOD044CDL, Black Lodge Records ‎– BLOD 044CD, Psychout Records (2) ‎– BLOD 044CD
Format:
CD, Album, Digisleeve
Country:
Europe
Released:
22 Sep 2006
Genre:
Rock
Style:
Death Metal
Tracklist
1Death Breath2:55
2Chopping Spree3:28
3Heading For Decapitation2:57
4Dragged Through The Mud4:08
5Coffins Of The Unembalmed Dead3:19
6A Morbid Mind3:54
7Reduced To Ashes2:45
8Christ All Fucking Mighty2:23
9Flabby Little Things From Beyond3:17
10Cthulhu Fhtagn!4:53