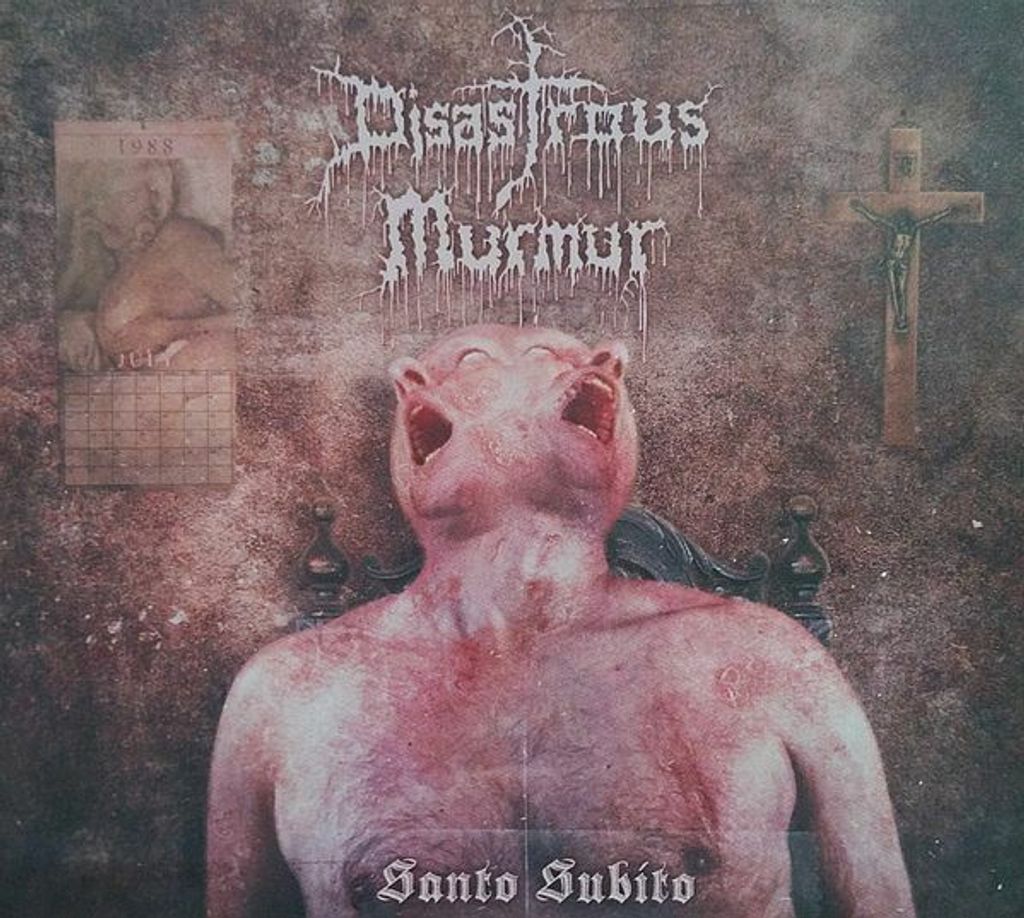 DISASTROUS MURMUR Santo Subito (Digipak) CD
Issued in 4-panel Digipak.

Due to a manufacturing error (like the label calls it) the booklet wasn't included in this version. The band has printed them by themselves and are offering them for free on Facebook. There's also the possibility to download it as a PDF from Dr.Winter's (the artwork artist) website.
Label:Metal Bastard Enterprises – MB121CD
Format:
CD, Album
Country:Europe
Released:Aug 2, 2019
Genre:Rock
Style:Death Metal
Tracklist
1Ostium0:26
2Stop Talking - Start Dying2:33
3Extraterrestrial Blowjob Luziferism3:26
4Faith, Fist, Fire3:33
5Barbecue... And Me5:05
6The Evil One2:25
7Partially Executed Self-Cannibalism3:39
8Sadoghul Armageddon2:33
9666 Modified Microwave Possession3:46
10Menschenfresser3:26
11Methmouth Mary3:49
12Santo Subito5:32
13Leichensynode2:34