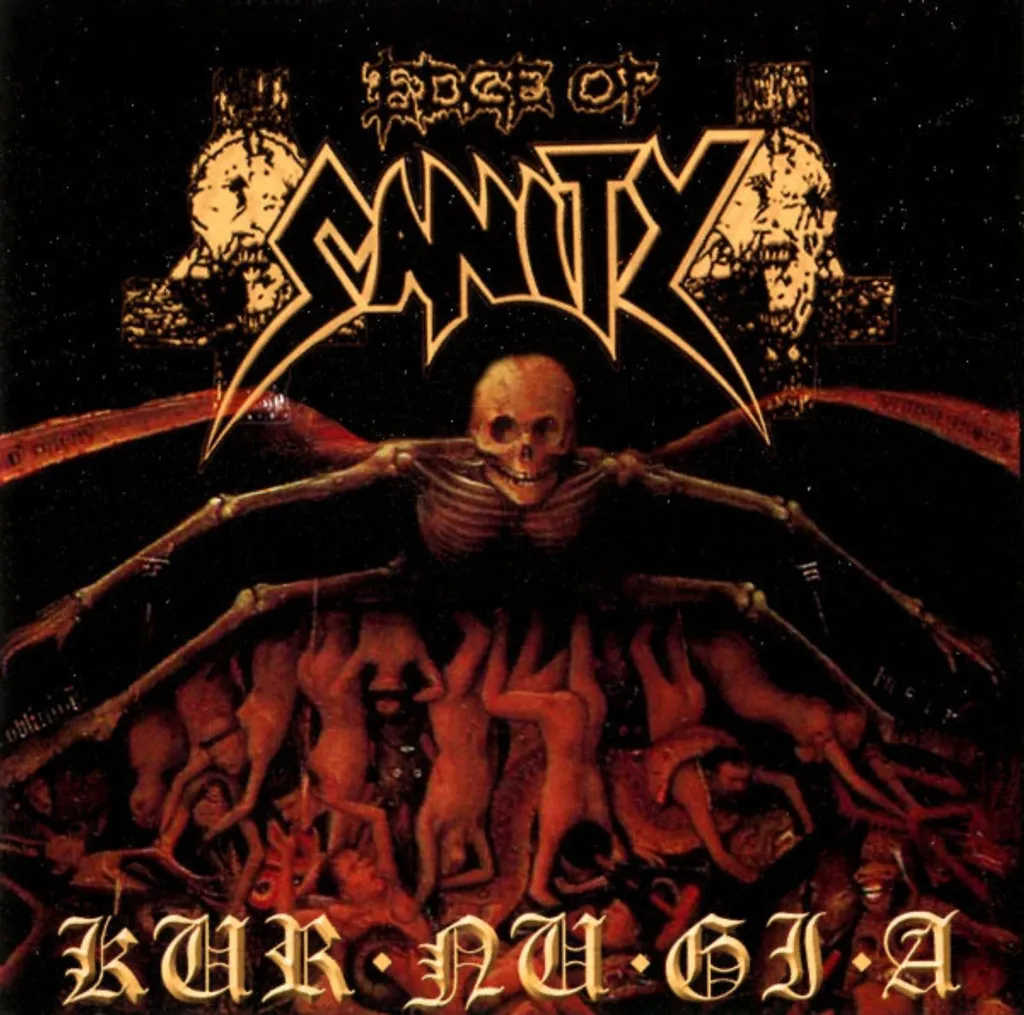 EDGE OF SANITY Kur - Nu - Gi - A CD


Notes
Tracks 1 to 6 original recording at Gorysound Spring 1990. Remixed Spring 2011.
Livetracks recorded in Denmark August 1991.
Roughmix of "Maze Of Existence" December 1990.

Copyright Worldwide Black Mark Production. All rights reserved. 2011 (printed on disc).
Black Mark Production 2012 (printed on rear cover).

Comes in a standard jewel case with clear tray and 8-page booklet.
Label:
Black Mark Production ‎– BMCD201
Format:
CD, Reissue
Country:
Sweden
Released:

Genre:
Rock
Style:
Death Metal

Tracklist
1Decepted By The Cross3:38
2Maze Of Existence4:40
3Beyond The Unknown3:41
4The Day Of Maturity3:32
5Immortal Souls3:43
6Serenade For The Dead0:52
7Decepted By The Cross [Live]3:40
8Immortal Souls [Live]4:12
9Maze Of Existence [Roughmix]4:08