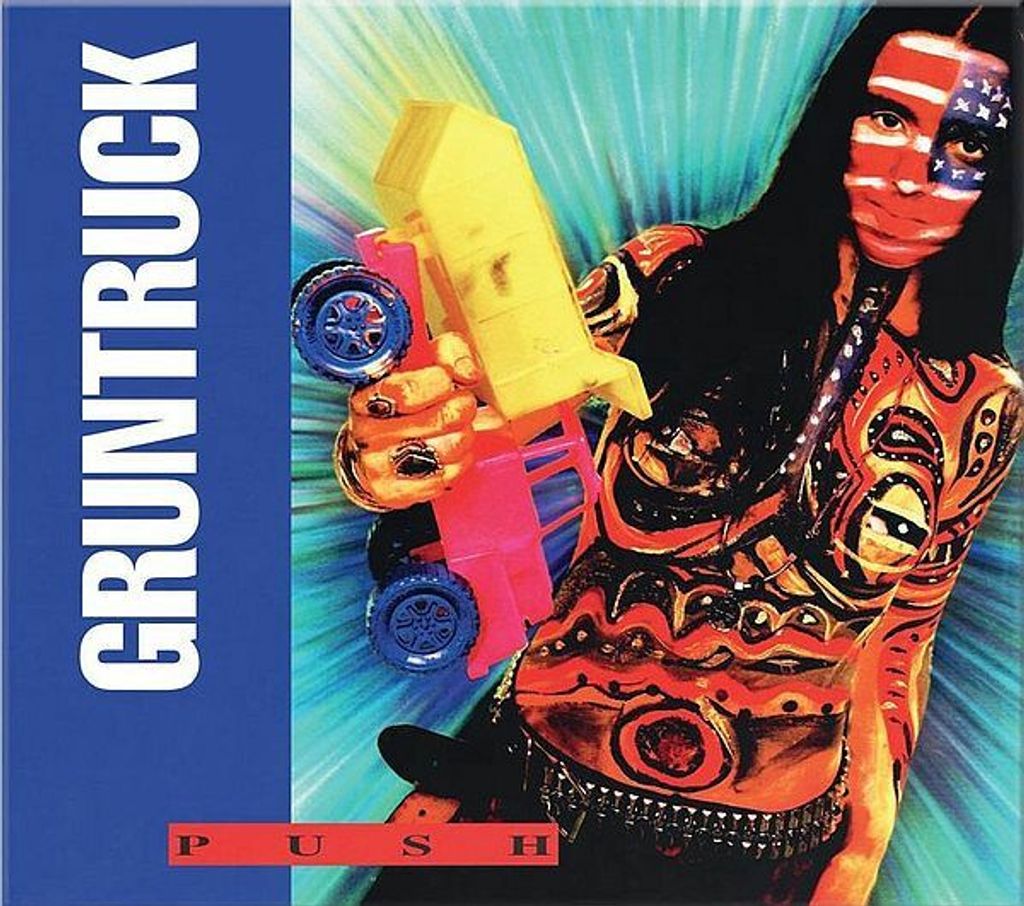 GRUNTRUCK Push (Deluxe Edition Digipak) CD
Updated re-issue of Gruntruck's second full length album 'Push', originally released in 1992, with extensive liner notes and contributions from the band.
Newly remastered, the release features liner notes from respected metal writer Dave Everley who conducted fresh interviews with the band and their associates, including legendary producer Jack Endino.
Features three bonus tracks.
Gruntruck was founded in 1989 in Seattle, formed by Ben McMillan and Norman Scott from the ashes of the revered Skin Yard, pairing with guitarist Tommy Niemeyer formerly of Thrash band The Accused, and bassist Tim Paul from Hardcore act Final Warning.
Released in 92, 'Push' is widely considered the great lost Grunge-era classic, acclaimed by fellow acts like Alice In Chains and Pearl Jam. Gruntruck toured with Alice In Chains for their classic 'Dirt' album, and with Pantera on the 'Vulgar Display Of Power' tour.
Label: Dissonance Productions – QDISS0210CDD, Cherry Red – QDISS0210CDD
Format:
CD, Album, Deluxe Edition, Reissue, Remastered, Stereo
Country: UK
Released: May 10, 2022
Genre: Rock
Style: Alternative Rock, Grunge, Heavy Metal, Hard Rock
1 Tribe
4:20
2 Machine Action
5:39
3 Racked
4:09
4 Crazy Love
4:52
5 Above Me
4:59
6 Gotta Believe
4:00
7 Break
4:40
8 Slow Scorch
5:00
9 Follow
4:39
10 Body Farm
3:09
11 Lose
4:55
12 Push
3:15
13 Crucifunkin'
4:32
14 Flesh Fever
3:30
15 Machine Action (16 Track Demo Version)
4:56