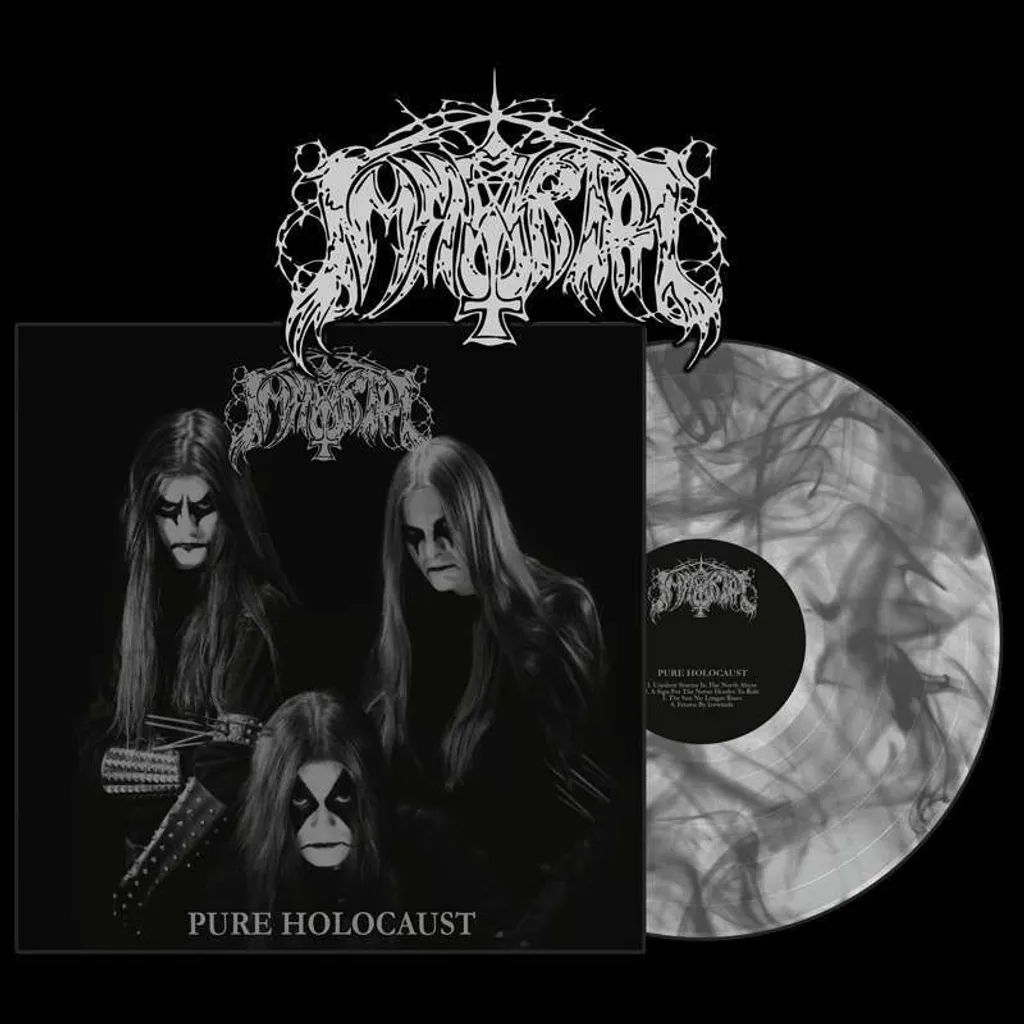 IMMORTAL Pure Holocaust (Limited Edition, Reissue, Clear-Silver Marble) LP
Notes
Limited to 700 copies.

180g vinyl.
Gatefold glossy sleeve with lyrics.
Insert with label's releases.

"Pure Holocaust" was released in Grieghallen studio 1993.
Pressing plant info taken from the Matrix / Runout area.
Tracklist is numbered sequentially regardless of the sides.
Printed in E.U.

© + ℗ Osmose Productions 2016.

"Sons of Northern darkness"
Label:
Osmose Productions ‎– OPLP019
Format:
Vinyl, LP, Album, Reissue, Repress, Clear / Silver Marble
Country:
France
Released:
2020
Genre:
Rock
Style:
Black Metal

Tracklist
A1Unsilent Storms In The North Abyss
A2A Sign For The Norse Hordes To Ride
A3The Sun No Longer Rises
A4Frozen By Icewinds
B1Storming Through Red Clouds And Holocaustwinds
B2Eternal Years On The Path To The Cemetary Gates
B3As The Eternity Opens
B4Pure Holocaust