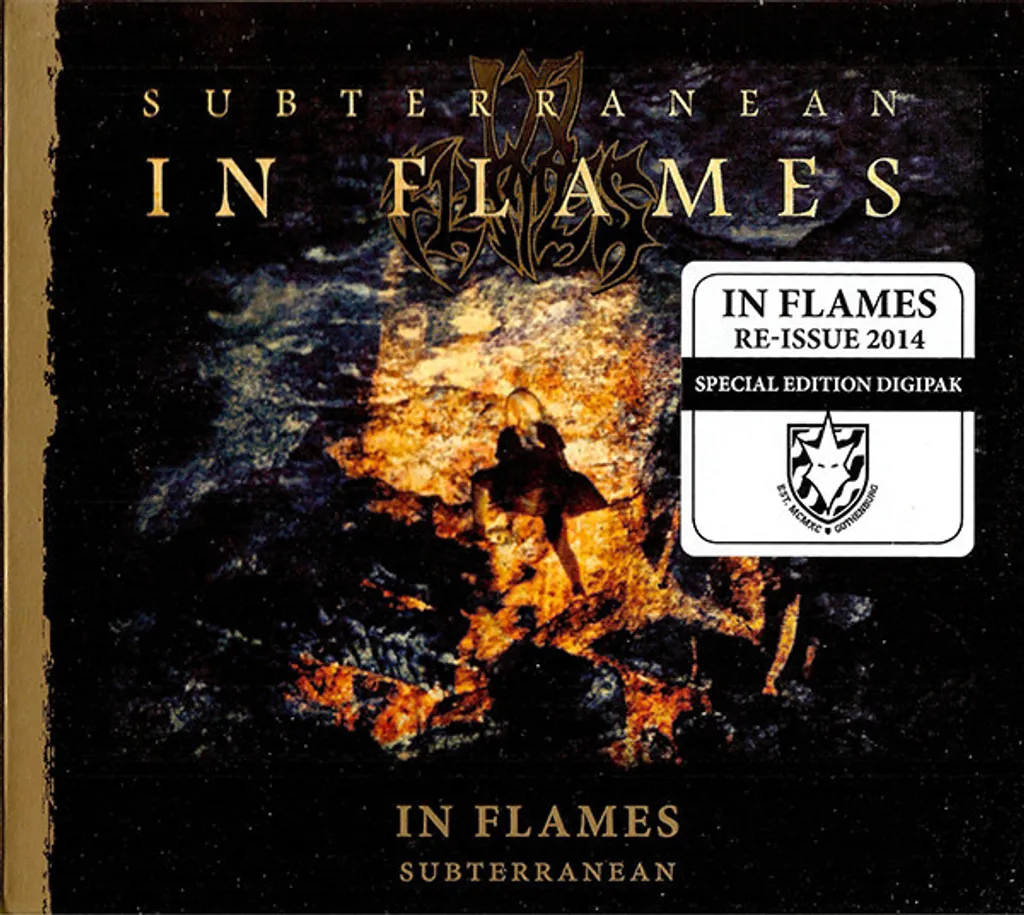 IN FLAMES Subterranean (2014 reissue) digipak CD


Notes
Track 1-5 features the classic mini CD "Subterranean" recorded in Studio Fredman summer-winter 1994.
Track 6-7 recorded in Berno Studio spring 1995.
Track 8 taken from 'Metal Militia - A Tribute To Metallica' 1994.
Track 9 taken from 'Made In Tribute: A Tribute To The Best Band In A Whole Goddamn World!' 1997.
Label:
Century Media ‎– 9984878
Series:
In Flames Re-Issue 2014 –
Format:
CD, Mini-Album, Reissue, Special Edition
Country:
Europe
Released:
13 Oct 2014
Genre:
Rock
Style:
Melodic Death Metal
Tracklist
1Stand Ablaze4:35
2Everdying4:23
3Subterranean5:47
4Timeless1:46
5Biosphere5:08
Bonus Tracks
6Dead Eternity5:00
7The Inborn Lifeless3:21
8Eye Of The Beholder5:26
9Murders In The Rue Morgue3:07