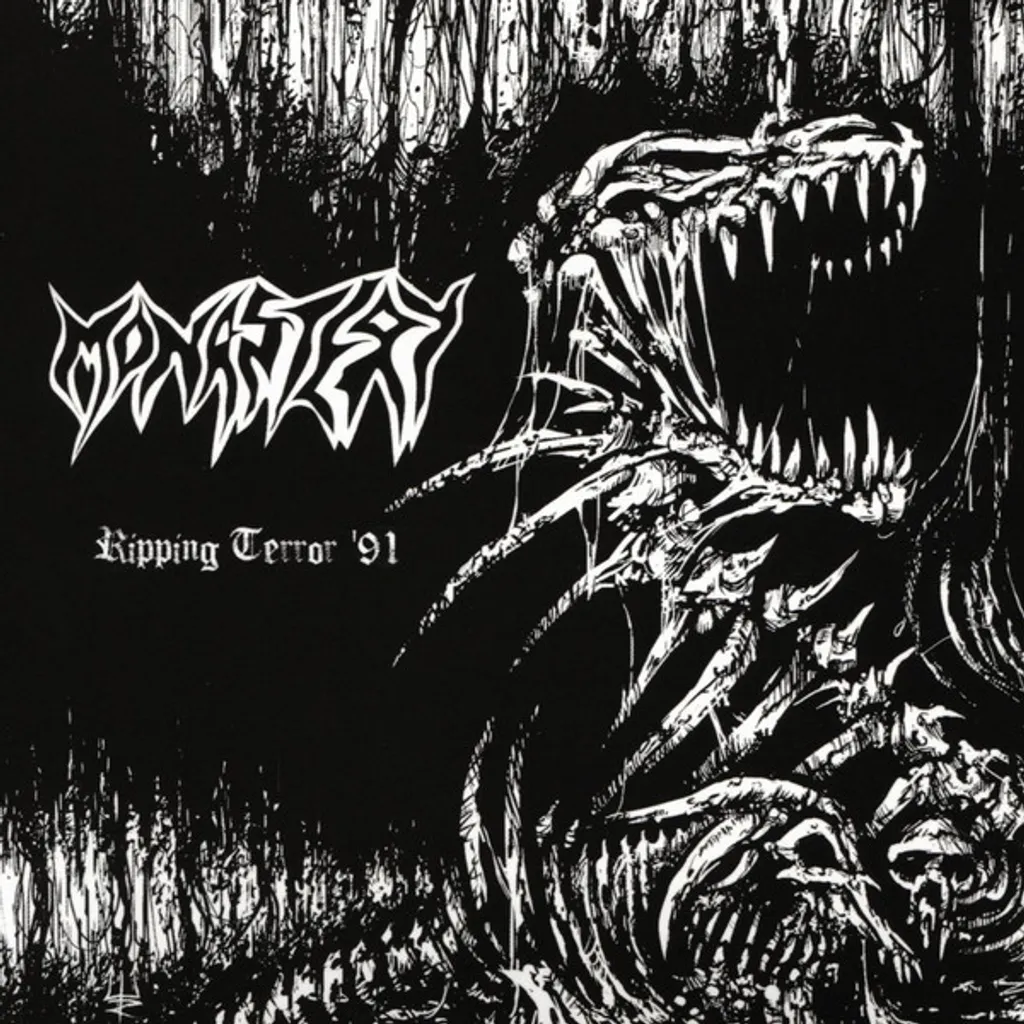 MONASTERY Ripping Terror CD
Monastery (2)
Profile:
One-off project by Sinister and Entombed members. They only did one recording in 1991 (the "Ripping Terror" demo) which was subsequently re-released several times (as a 7", as part of a split LP with Anarchus and select tracks on a split 7" with Sinister).
Notes
Released as a 4 panel eco digipak with left and right inner thumbcut pocket. On the left side a laeflet with artwork on one side and picture with line-up on the other. On the right side the cd.

Reissue of the 1991 demo feat. Aad Kloosterwaard & Ron van de Polder (both SINISTER) and Lars Rosenberg (ENTOMBED).
Music and lyrics written and recorded from 12-03-1991 till 15-03-1991 at 'Dynamo', Rotterdam, Holland

© 2015 Vic Records And Music Publishing B.V.
Label:
VIC Records ‎– VIC091CDEP
Format:
CD, EP, Remastered, Eco Digipak
Country:
Netherlands
Released:
20 Oct 2015
Genre:
Rock
Style:
Death Metal

Tracklist
1Mutilating2:25
2Monastery2:19
3Suspicion Of Destiny2:08
4False Prediction1:52
5Ripping Terror2:05
6Monastery (Part Two)1:41