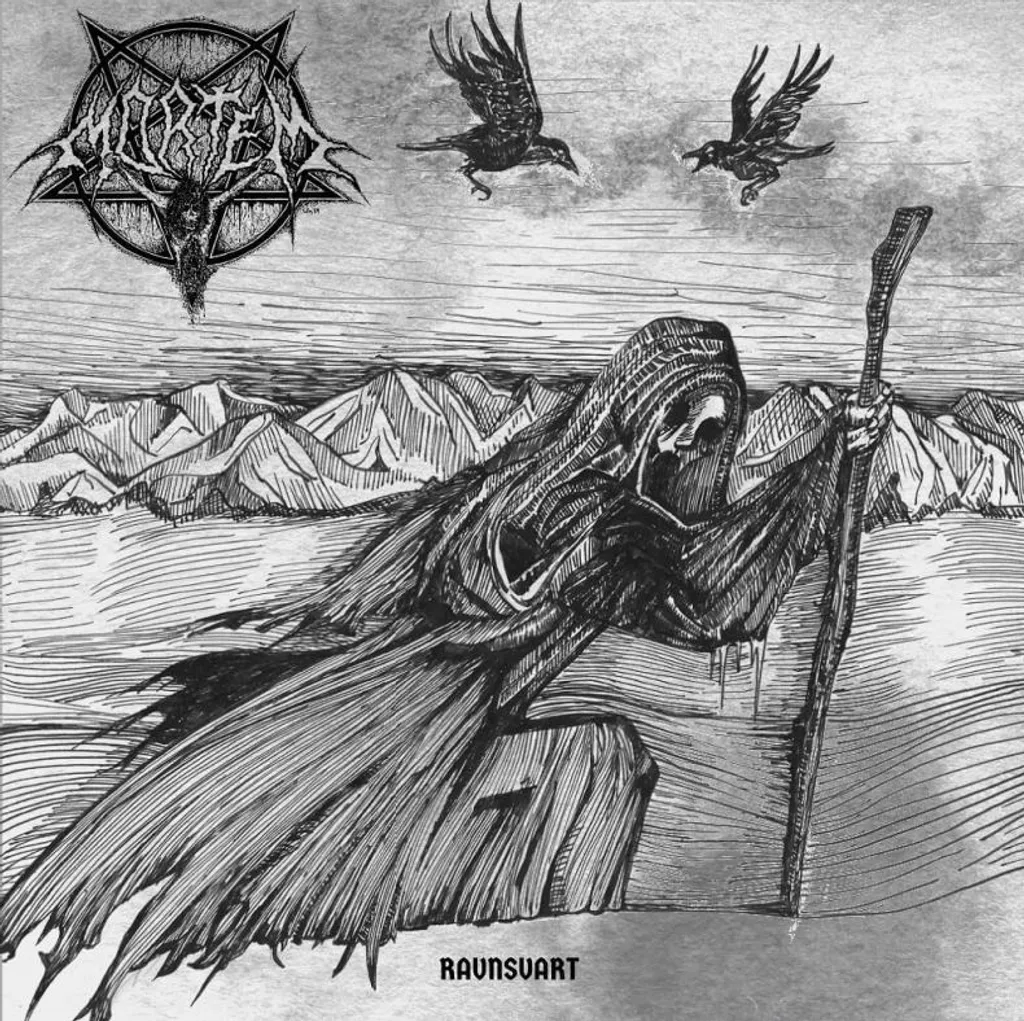 MORTEM Ravnsvart CD (Black Metal)


Notes
A Norwegian black/death metal band started in 1987 by Steinar Sverd Johnsen and Marius Vold. Jan Axel Blomberg (Hellhammer) joined in 1989. The group faded away sometime during the 1990's. Mortem reunited in 2018.
Music and lyrics on this album recorded between late 2017 until 2019.
Drums recorded at Toproom, Grinvall. Guitar and keyboards recorded at The Garage, Nannestad.
Bass recorded at Nordre Brenno.

Made in Germany.

Comes in a standard jewel-case with 12-page booklet and Obi.
Label:
Peaceville ‎– CDVILEF815
Format:
CD, Album
Country:
Europe
Released:
27 Sep 2019
Genre:
Rock
Style:
Black Metal

Tracklist
1Ravnsvart6:34
2Sjelestjeler5:11
3Blood Horizon3:58
4Mørkets Monolitter4:44
5Truly Damned5:59
6Demon Shadow6:13
7Port Darkness7:04
8The Core5:50