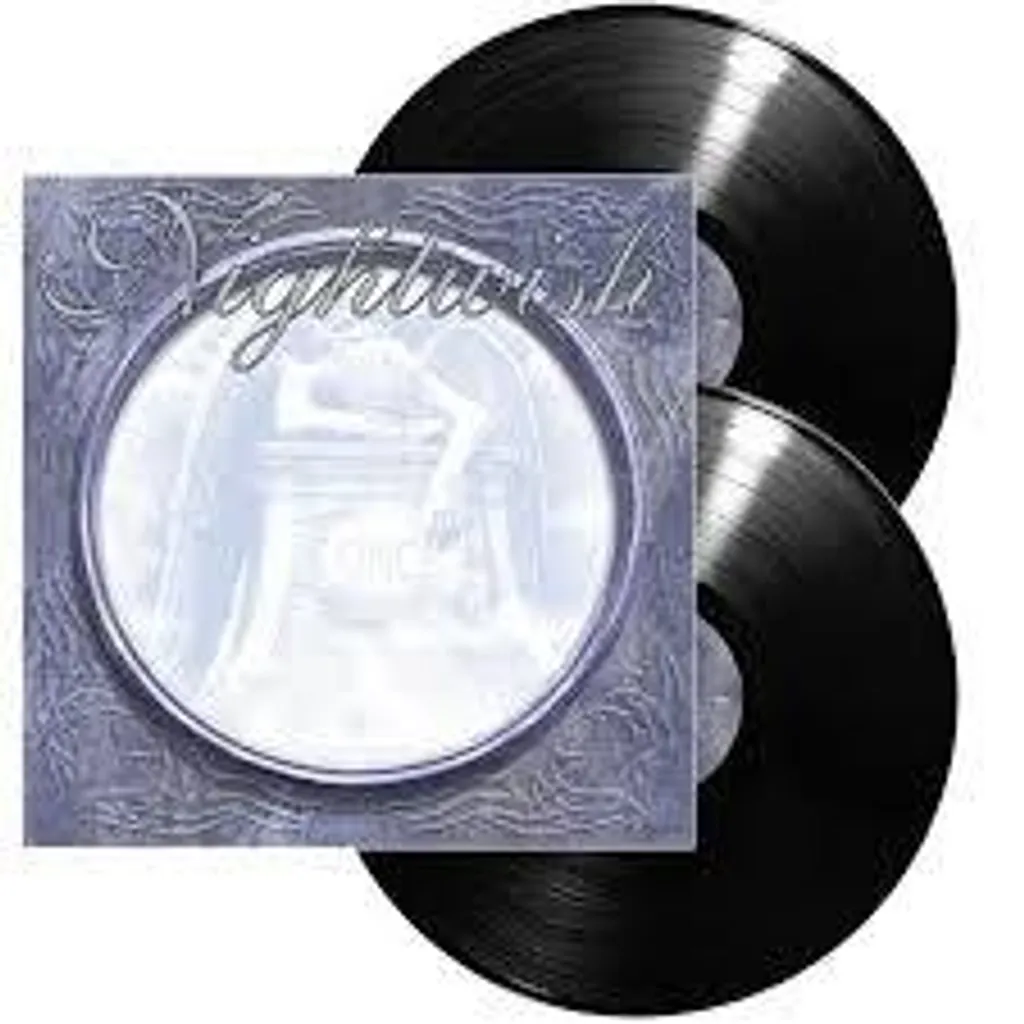 NIGHTWISH Once 2LP (Symphonic Rock, Heavy Metal)
Notes
Unlike the previous 2013 vinyl reissues this one is pressed on normal weight black vinyl and doesn't come with poster, ad or any stickers on shrinkwrap.

℗ + © 2004, 2013 • Nuclear Blast Records

The gatefold cover has only partial lyrics of The Siren and no lyrics of Live To Tell The Tale.
There is no insert or anything else with credits, not even the band members are credited for instruments.
No printed track durations.
Label:
Nuclear Blast ‎– NB 1291-1, Nuclear Blast ‎– 27361 12911
Format:
2 × Vinyl, LP, Album, Reissue, Repress
Country:
Europe
Released:
2015
Genre:
Rock
Style:
Symphonic Rock, Heavy Metal

Tracklist
A1Dark Chest Of Wonders
A2Wish I Had An Angel
A3Nemo
A4Planet Hell
B1Creek Mary's Blood
B2The Siren
B3Dead Gardens
B4Romanticide
C1Ghost Love Score
C2Kuolema Tekee Taiteilijan
C3Higher Than Hope
Bonus Tracks
D1White Night Fantasy
D2Live To Tell The Tale