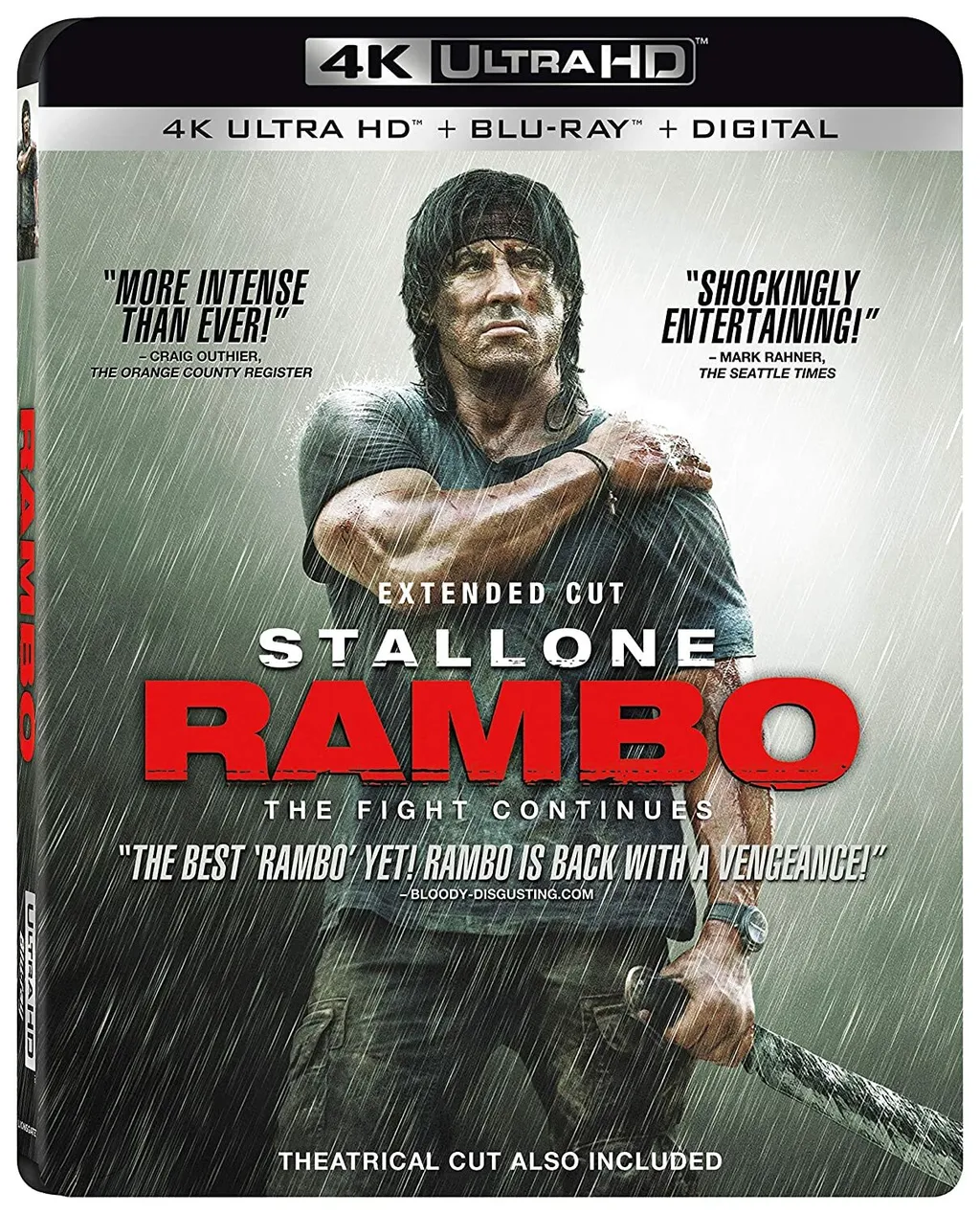 RAMBO [Blu-ray] Sylvester Stallone
US PRESS PLEASE MAKE SURE YOUR BLURAY PLAYER CAN PLAY US DISC!!!
Rambo 4K Blu-ray
When a group of missionary aid workers in Myanmar disappear into the vast green inferno, vigilante Vietnam War veteran John Rambo leaves his job as a Salween River boatman behind to accompany a group of mercenaries on a daring rescue mission. It's been twenty years since Rambo helped mujahedeen rebels fend off Soviet invaders in Afghanistan, and these days the former soldier lives a simple life in northern Thailand. But it's time now for Rambo to take up arms once more and mete out his own, unique, brand of justice.
Writers: David Morrell, Art Monterastelli, Sylvester Stallone
Starring: Sylvester Stallone, Julie Benz, Matthew Marsden, Graham McTavish, Reynaldo Gallegos, Jake La Botz
Producers: Danny Dimbort, Boaz Davidson, Trevor Short, Andreas Thiesmeyer, Florian Lechner, Randall Emmett
Aspect Ratio : 1.78:1
MPAA rating : s_medR R (Restricted)
Product Dimensions : 7.52 x 5.51 x 0.51 inches; 8.32 Ounces
Director : Sylvester Stallone
Media Format : NTSC, Subtitled, 4K
Release date : September 3, 2019
Actors : Sylvester Stallone, Julie Benz, Matthew Marsden, Paul Schulze, Graham McTavish
Subtitles: : English, English, Spanish
Producers : Sylvester Stallone, Avi Lerner, John Thompson, Kevin King-Templeton, Kevin King
Studio : Lionsgate
ASIN : B07VHY7DC8
Number of discs : 2