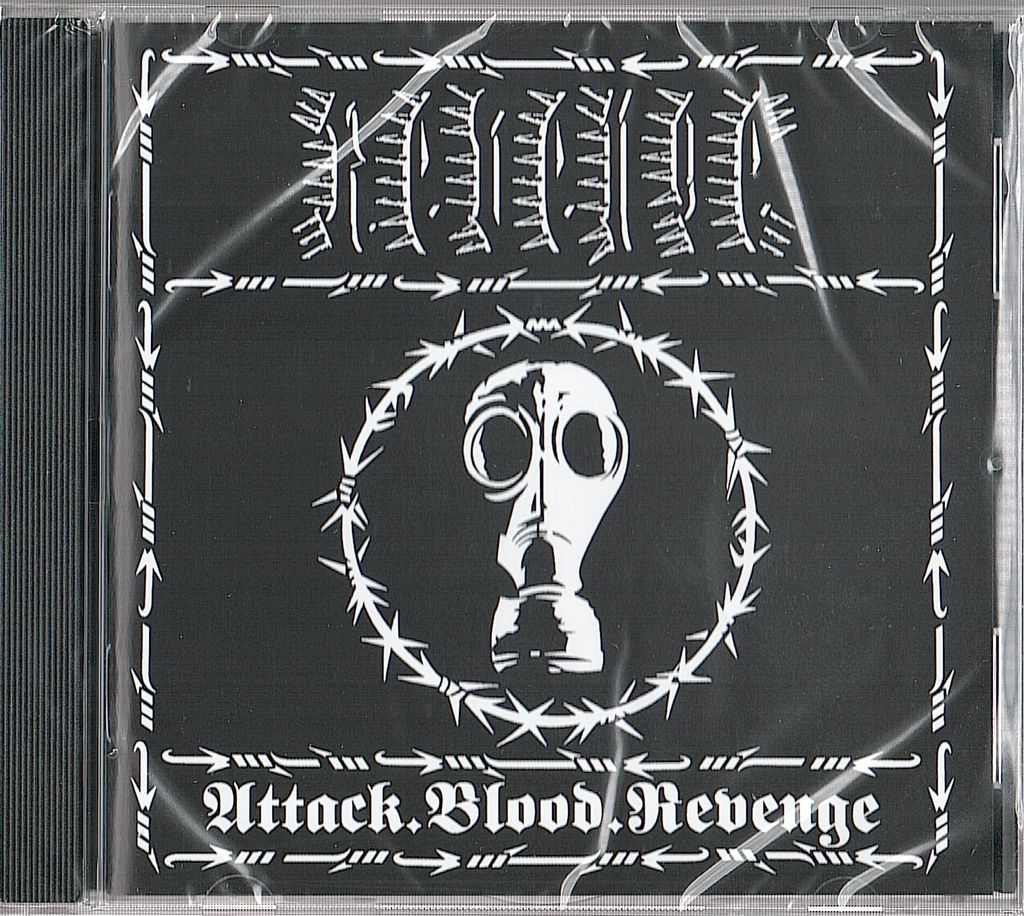 REVENGE Attack.Blood.Revenge CD
Issued in a jewel case with a black tray. Comes with a 16-page booklet.

This reissue contains the Attack.Blood.Revenge EP and four additional bonus tracks including the two tracks from the 'Superion.Command.Destroy' EP, REVENGE's track from the split 7" with ARKHON INFAUSTUS, and the band's cover of VON's "Lamb" that was recorded for the 2009 'NWN! Fest' compilation.
Label:
Season Of Mist Underground Activists – SUA 112
Format:
CD, Compilation, Reissue
Country:
USA & Europe
Released:
Nov 20, 2020
Genre:
Rock
Style:
Black Metal
Tracklist
1Yabbssor Born - Blood Of My Blood5:07
2Vengeance Absolute5:02
3War2:16
4Annihilate Or Serve4:19
5Blood Division5:08
6Superion Revenge3:31
7Deathless Will3:57
8Lamb2:58