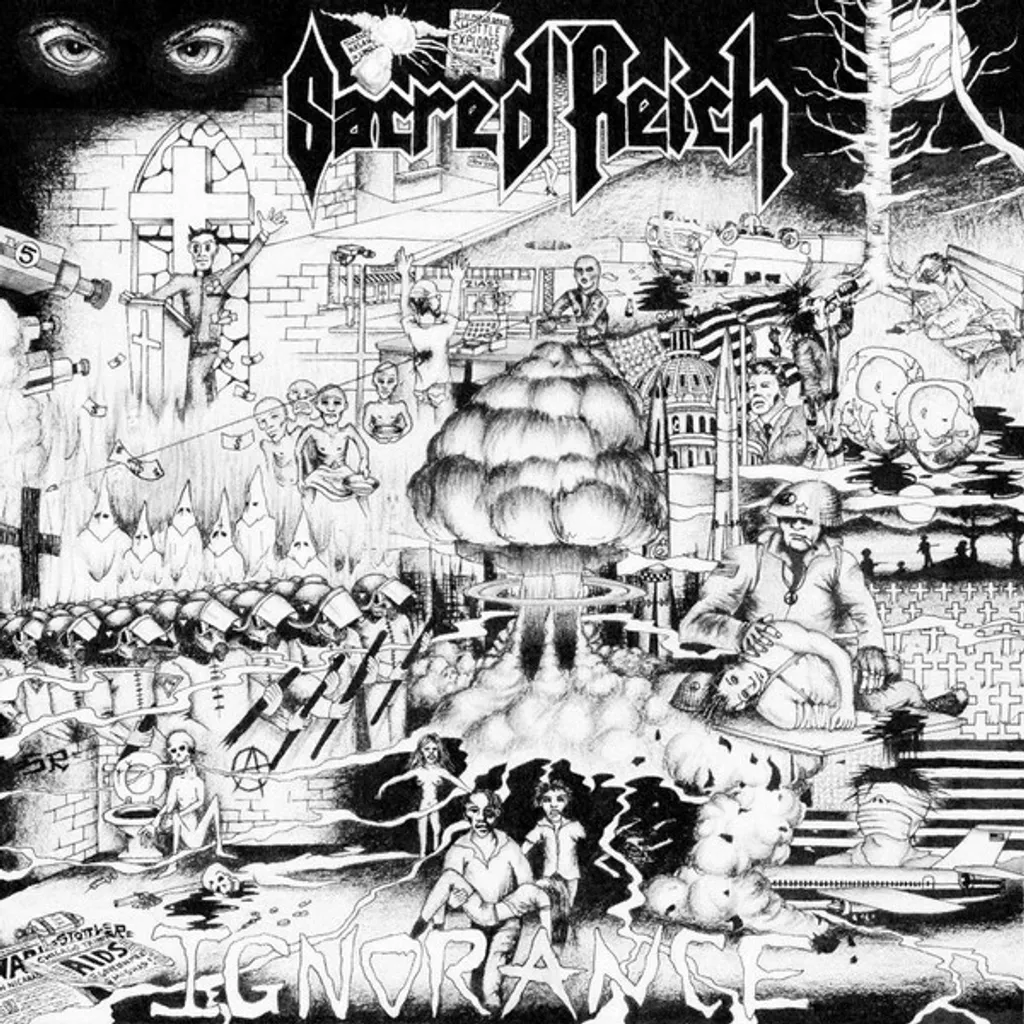 SACRED REICH Ignorance (Digipak) CD
Notes
Issued in a 4-panel Digipak, with 18-page poster booklet and clear tray.

Sticker over shrink wrap:
"30th Anniversary edition!
5 bonus tracks - poster booklet
Carefully remastered
-
Deaf Forever [logo]
"Compulsory for every Thrasher!" 8,5/10
-
Special price!".

Track 10 is a bonus track from Metal Massacre VIII
Tracks 11 to 14 are bonus tracks taken from Draining You Of Life demo

Administrative Decisions is dedicated to Coronado High and the Class of '87

Remastered at Temple Of Disharmony in March 2017

©℗ 2017 Metal Blade Records Inc.

Contains CD-Text.
Label:
Metal Blade Records ‎– 3984-15531-2
Format:
CD, Album, Reissue, Remastered, Digipak
Country:
Europe
Released:
28 Jul 2017
Genre:
Rock
Style:
Thrash, Hardcore
Tracklist
1Death Squad4:24
2Victim Of Demise3:35
3Layed To Rest (Instrumental)2:16
4Ignorance4:09
5No Believers3:22
6Violent Solutions4:15
7Rest In Peace3:45
8Sacred Reich3:16
9Administrative Decisions3:26
10Ignorance3:53
11Draining You Of Life3:41
12Rest In Peace4:06
13Sacred Reich3:26
14No Believers3:37