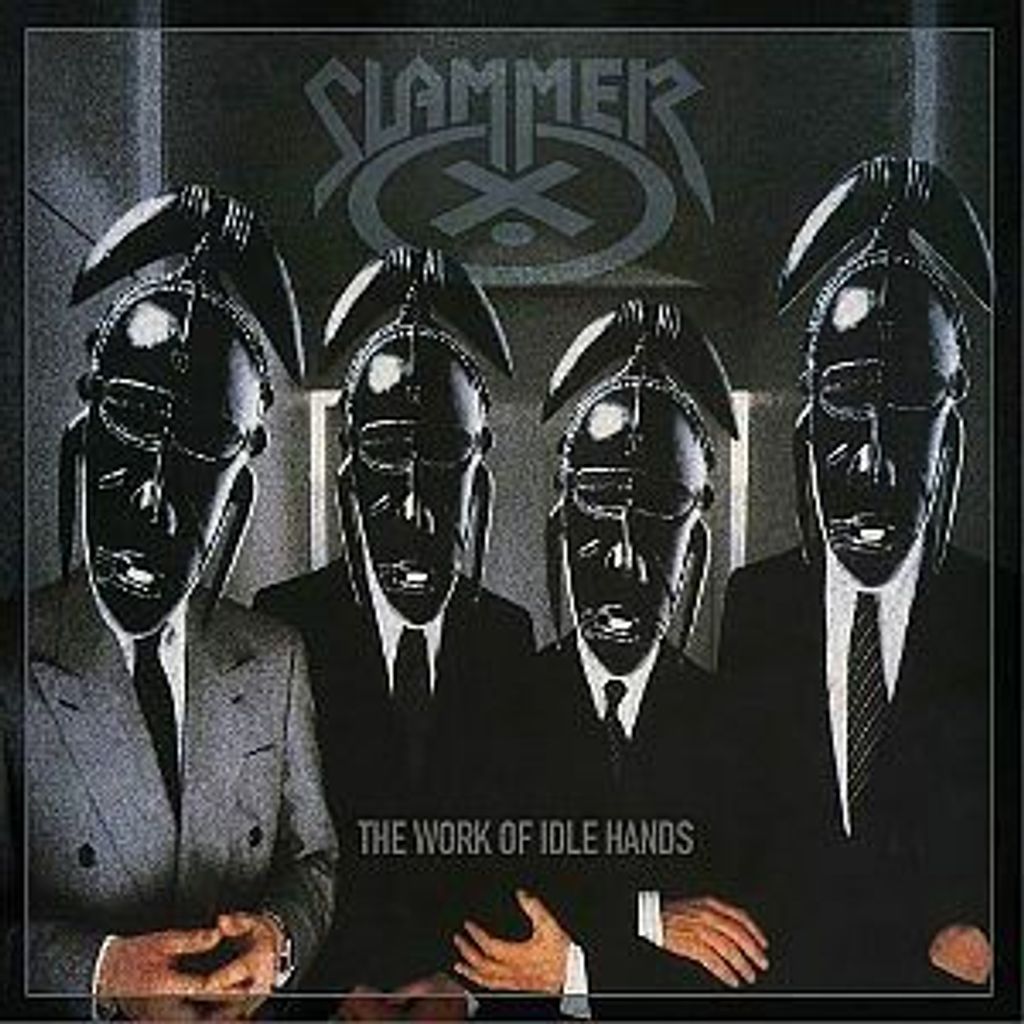 SLAMMER The Work Of Idle Hands CD
Out of print since the early 1990's.
Includes new essay by Carlos Ramirez of AOL Music's Noisecreep.com, rare archival photos/show flyers (16 page booklet), limited edition pressing, newly remastered by Jamie King and layout/restoration by Adam Peterson.
Produced by Mark Dodson (Judas Priest, Anthrax, Suicidal Tendencies and Metal Church).
Label:Divebomb Records – DIVE036
Format:
CD, Album, Limited Edition, Reissue, Remastered
Country:US
Released:Feb 2013
Genre:Rock
Style:Thrash, Heavy Metal
1Tenement Zone4:26
2If Thine Eye4:57
3Johnny's Home4:25
4Razor's Edge5:00
5Hellbound5:30
6Hunt You Down4:04
7God's Prey5:50
8Fight Or Fall4:13
9No Excuses4:20
10Born For War4:30