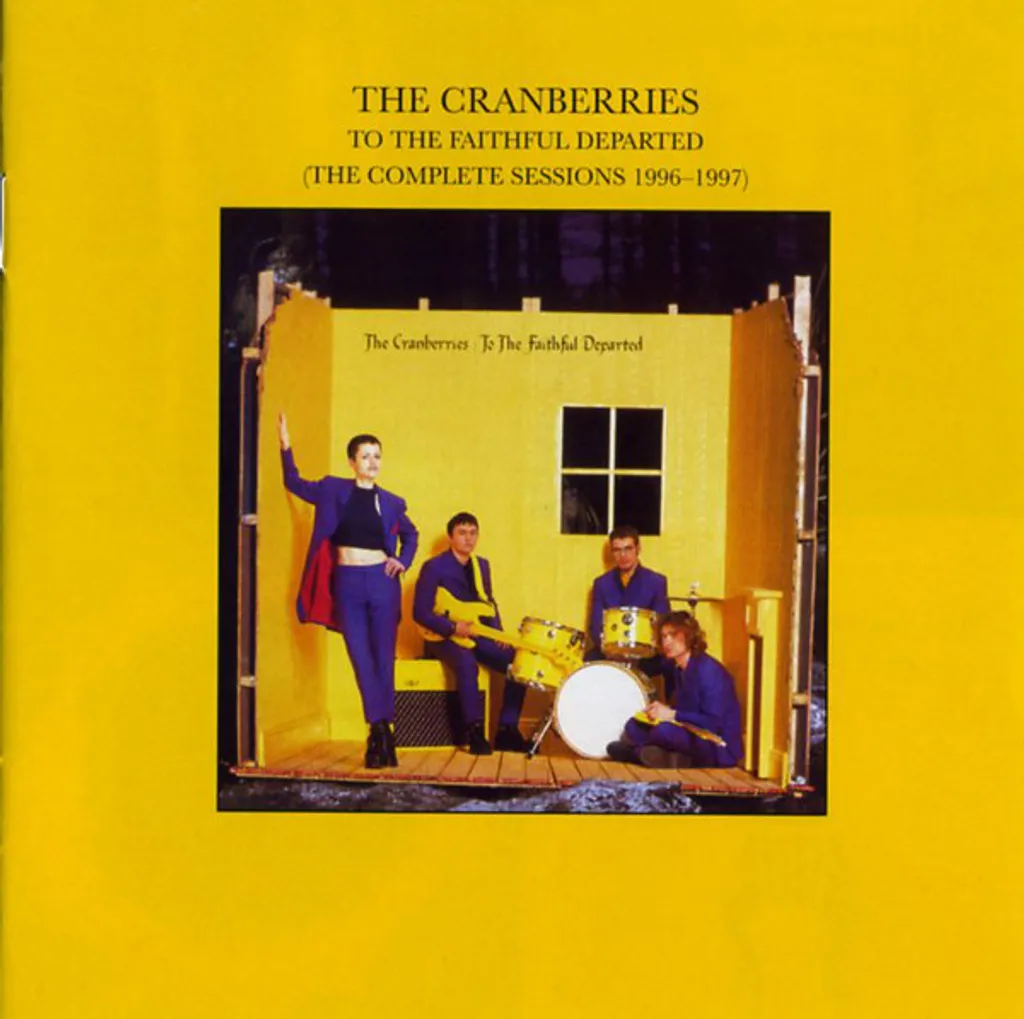 THE CRANBERRIES To The Faithful Departed (The Complete Sessions 1996-1997) CD
Notes
Comes with 12-page coloured printed booklet with lyrics and credits.

Recorded in November, December, 95 in Dublin, Ireland at Windmill Lane Studios.

Tracks 1 to 14 published by Island Music Ltd.
Tracks 15 & 16: Publisher 1996 Island Records Inc, copyright 1996 Island Records Inc.
Track 18: New Sounds Music
Track 19: 1999, published by New Columbia Pictures Inc, Polygram International (ASCAP).
From 'The Devil's Own' original soundtrack.
Label:
Island Records ‎– 063 091-2
Format:
CD, Album, Reissue
Country:
UK & Europe
Released:
2002
Genre:
Rock
Style:
Alternative Rock

Tracklist
Original Complete 1996 Album
1Hollywood5:08
2Salvation2:23
3When You're Gone4:56
4Free To Decide4:25
5War Child3:50
6Forever Yellow Skies4:09
7The Rebels3:20
8Intermission2:01
9I Just Shot John Lennon2:41
10Electric Blue4:51
11I'm Still Remembering4:48
12Will You Remember?2:49
13Joe3:22
14Bosnia5:40
Plus 5 Extra Tracks From That Period
15Cordell3:41
16The Picture I View2:28
17Ave Maria4:13
18Go Your Own Way4:03
19God Be With You3:34