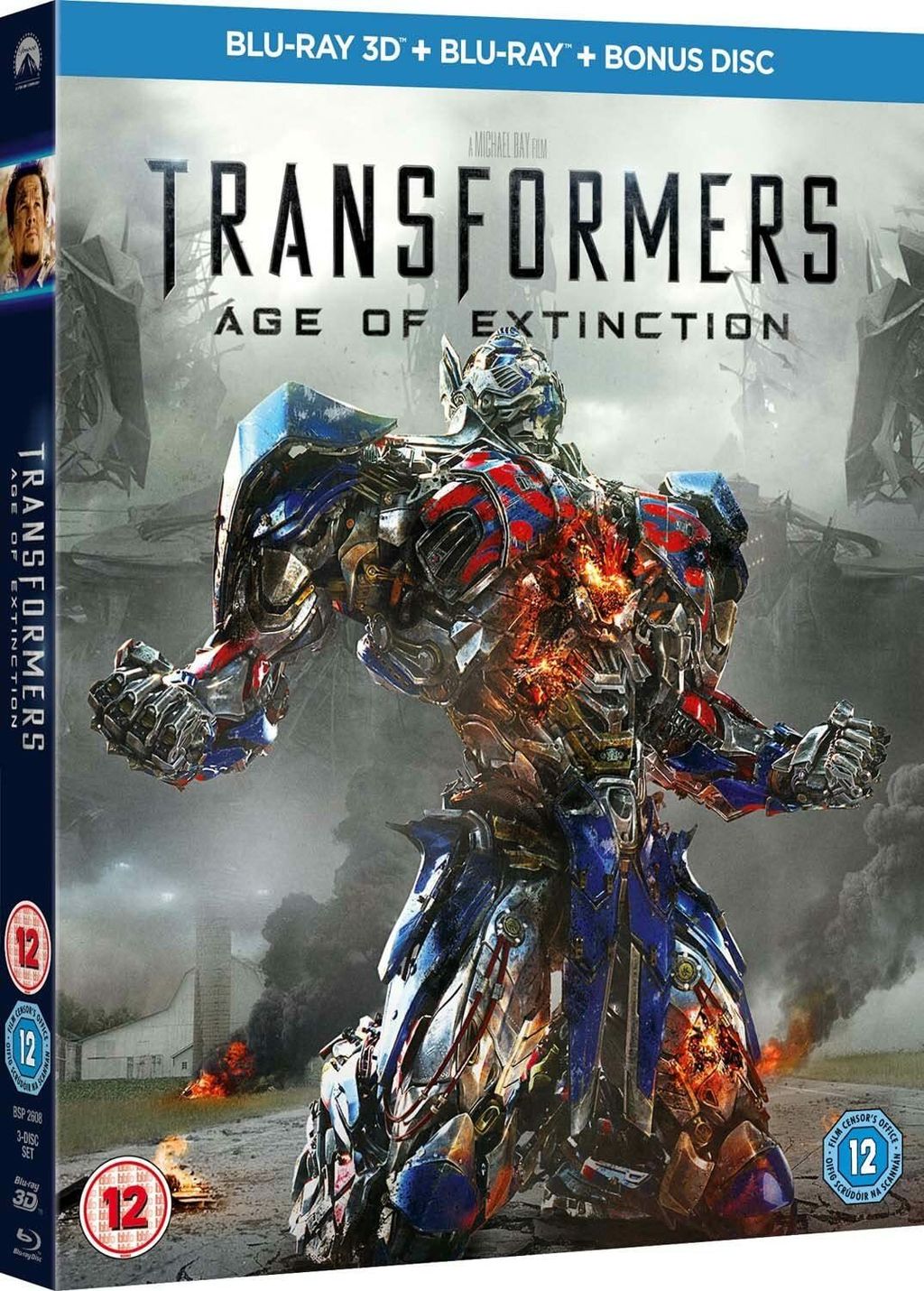 TRANSFORMERS Age of Extinction 3D Blu-ray 3-discs
From director Michael Bay and executive producer Steven Spielberg comes the "hugely entertaining" (Sunday Mirror) Transformers: Age of Extinction. With humanity facing extinction from a terrifying new threat, it's up to Optimus Prime and the Autobots to save the world. But now that the government has turned against them, they'll need a new team of allies, including inventor Cade Yeager (Mark Wahlberg) and the fearsome Dinobots!

Blu-ray 3D: 165 mins approx.

Blu-ray: 165 mins approx.

Blu-ray Bonus Disc: 187 mins approx.
Media Format ‏ : ‎ PAL, Blu-ray
Run time ‏ : ‎ 2 hours and 45 minutes
Release date ‏ : ‎ 17 Nov. 2014
Actors ‏ : ‎ Mark Wahlberg, Nicola Peltz, Jack Reynor
Studio ‏ : ‎ Paramount Home Entertainment
ASIN ‏ : ‎ B00LA8HB8K
Number of discs ‏ : ‎ 3