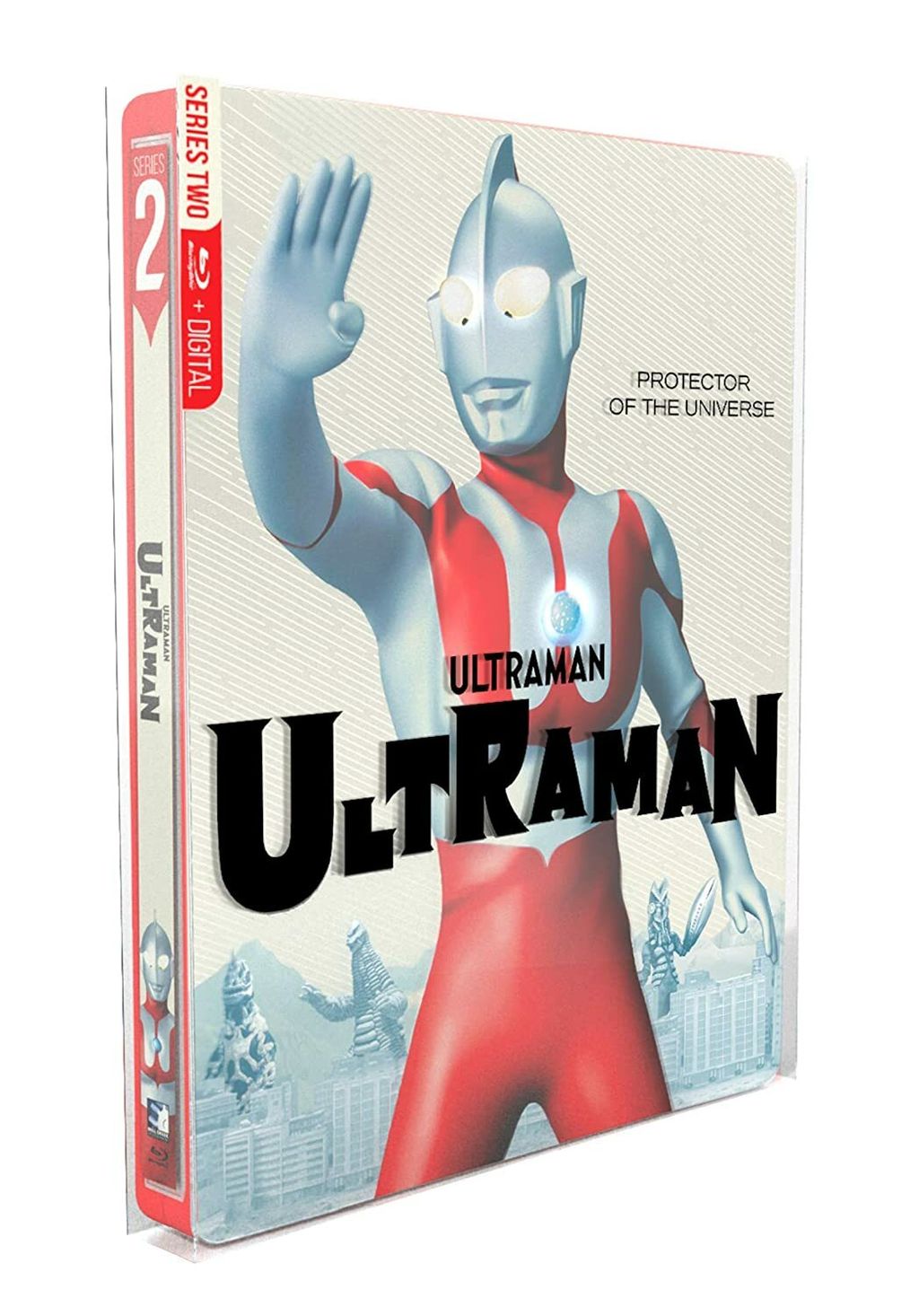 ULTRAMAN The Complete Series - SteelBook Edition Blu-ray 6-discs
Ultraman was Tsuburaya Productions' color series, a sci-fi action adventure drama that dominated the ratings during its initial 1966-67 broadcast run in Japan. The show was quickly licensed for release in America, airing in syndication for nearly two decades. Colorful, fast-paced, and packed with memorable heroes, creatures and incredible special effects, Ultraman was the foundation for a phenomena that continues to this day.
Complete, original Japanese broadcast edits - fully remastered and restored in HD
Lossless DTS-HD Master Audio
28-page collectible booklet
Digital Redeption on movieSPREE!
Product Dimensions ‏ : ‎ 0.7 x 7.5 x 5.4 inches; 2.47 Ounces
Director ‏ : ‎ Hajime Tsuburaya, Akiji Kobayashi
Media Format ‏ : ‎ NTSC
Run time ‏ : ‎ 16 hours and 28 minutes
Release date ‏ : ‎ January 1, 2019
Actors ‏ : ‎ Akiji Kobayashi, Susumu Kurobe
Studio ‏ : ‎ Mill Creek Entertainment
ASIN ‏ : ‎ B07TKNFKKP
Number of discs ‏ : ‎ 6