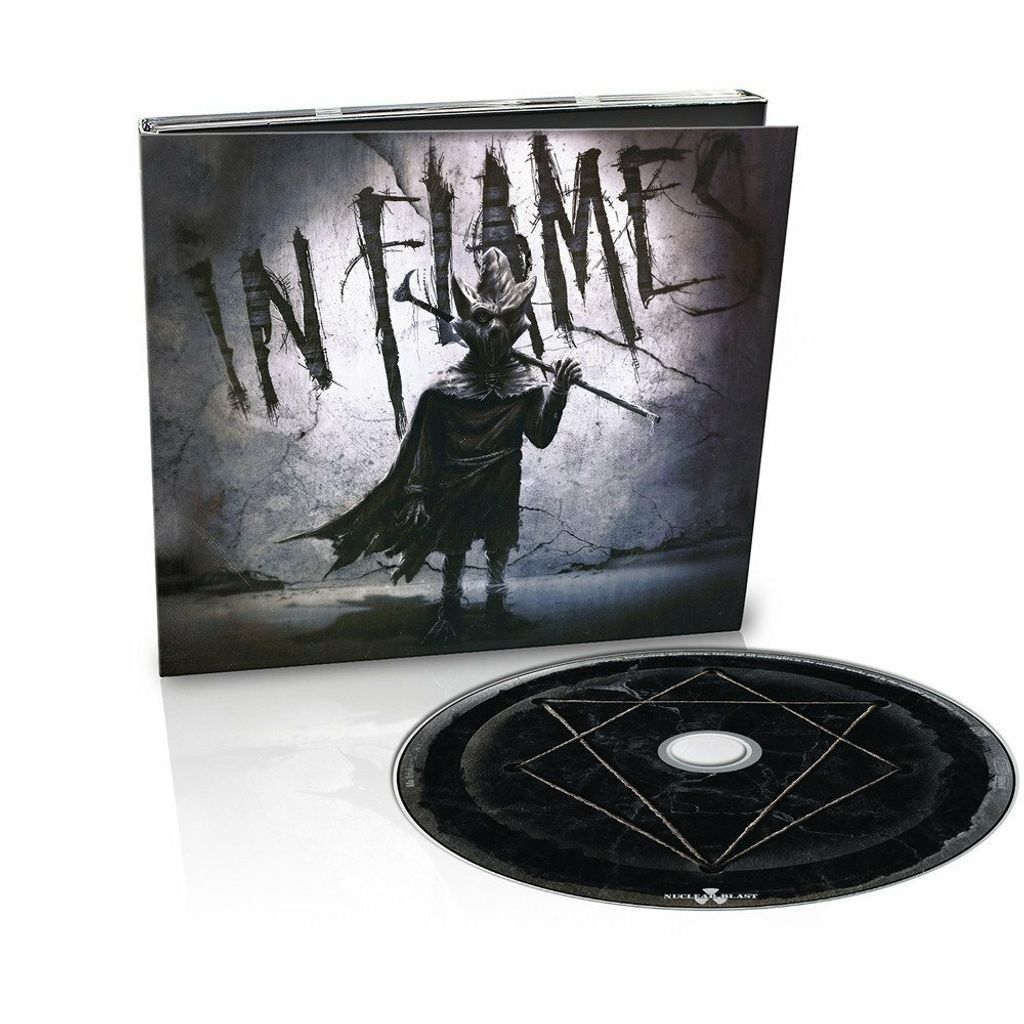 IN FLAMES I, The Mask (Limited Edition, Digipak) CD


At this point, IN FLAMES are less of a band than they are a musical institution in the heavy music world. Since helping create Sweden's legendary "Gothenburg Sound" three decades ago to their current status as melodic metal monoliths, the act have constantly eschewed trends in order to forge their own musical path. This is evident on their 13th full-length »I, The Mask«, which sees them reuniting with multi Grammy-nominated producer Howard Benson (MY CHEMICAL ROMANCE, MOTÖRHEAD), who also produced 2016's »Battles«, in order to further redefine their sound.

Unlike previous recordings, this time around Fridén and Gelotte holed up in Los Angeles for three weeks prior to the production of »I, The Mask« and came up with a bulk of the songs during those sessions. From there the duo fleshed out the arrangements with guitarist Niclas Engelin, bassist Bryce Paul Newman and previous drummer Joe Rickard and then spent two months tracking the songs. (»I, The Mask« is also the last recording to feature Rickard who was subsequently replaced by Tanner Wayne who played on the track '(This Is Our) House.') Finally, the album was mixed by Chris Lord-Alge, who has worked with everyone from CHEAP TRICK to LINKIN PARK and mastered by Ted Jensen (PANTERA, EAGLES, GUNS N' ROSES).

The result is a massive-sounding album that showcases why IN FLAMES are one of the biggest metal bands in the world. From the way acoustic guitars give way to to anthemic riffing on the power ballad 'Call My Name' to the relentless riffing on 'Burn' and sweetly syncopated groove of 'I Am Above,' »I, The Mask« sees the band stretching out musically and crafting music that's as catchy as it is crushing. As the driving force behind the act, it was important for Fridén to challenge himself on the album and take vocal lessons three days a week in order to expand his own arsenal of abilities.

Admittedly if you listen to 1996's »The Jester Race« next to »I, The Mask«, there are marked musical differences, but through the course of IN FLAMES' output you can trace their evolution and hear how they managed to remain relevant by never getting complacent.
Label:
Nuclear Blast ‎– NB 4335-0, Nuclear Blast ‎– 27361 43350
Format:
CD, Album, Limited Edition, Digipak
Country:
Europe
Released:
01 Mar 2019
Genre:
Rock
Style:
Melodic Death Metal, Metalcore, Alternative Rock

Tracklist
1Voices
2I, The Mask
3Call My Name
4I Am Above
5Follow Me
6(This Is Our) House
7We Will Remember
8In This Life
9Burn
10Deep Inside
11All The Pain
12Stay With Me
Bonus Track
13Not Alone