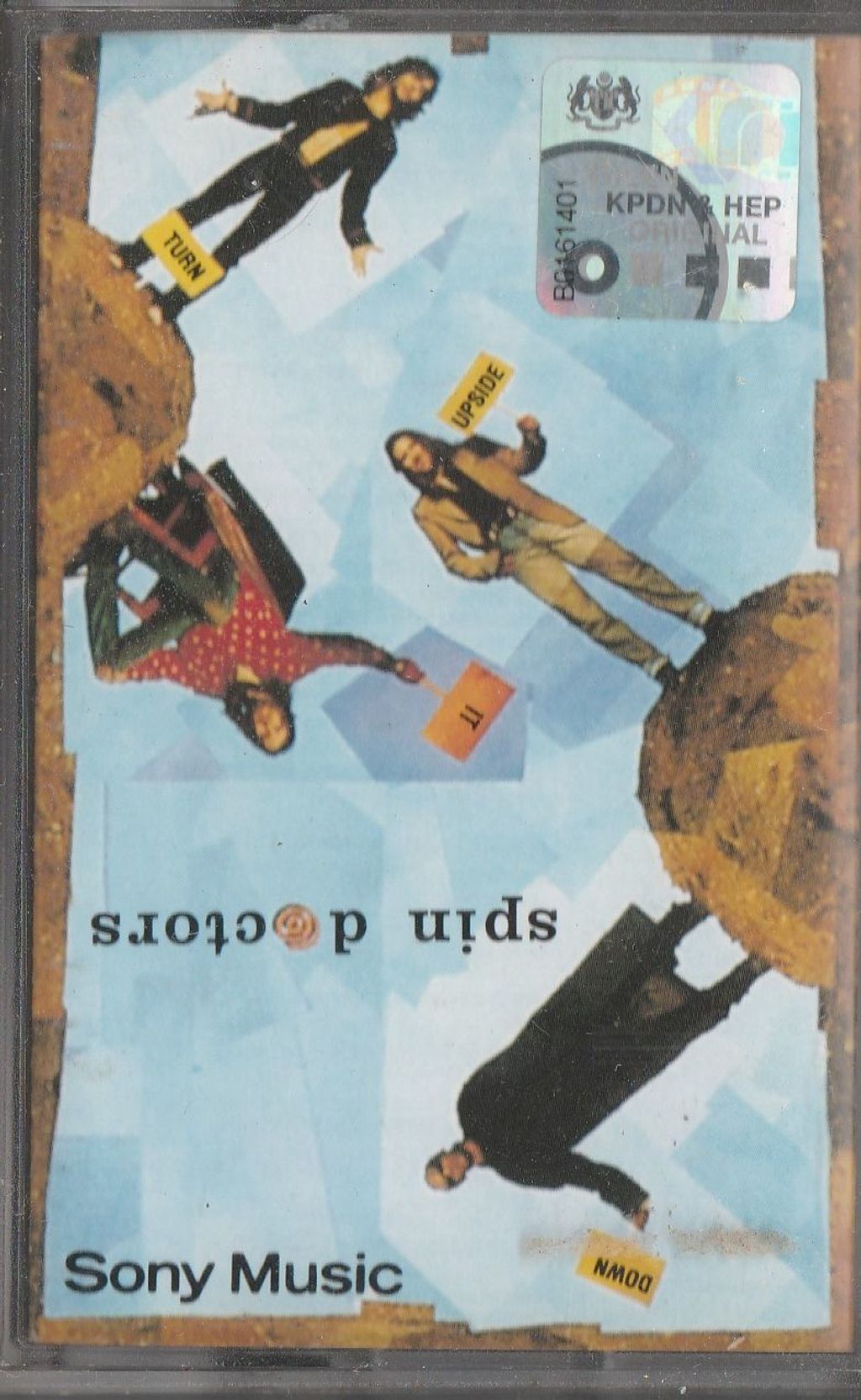 (Used) SPIN DOCTORS Turn It Upside Down CASSETTE
Genre:
Rock
Style:
Alternative Rock
Year:
1994
Notes:
Album Sales: 2,000,000
First Release Date: June 1994

The second album by the Spin Doctors. It was not as successful as "Pocket Full Of Kryptonite", though it did sell two million copies and went platinum twice.

"Turn It Upside Down" reached Number 28 in the Billboard Top 200 and produced three singles:
"Cleopatra's Cat"
"Mary Jane"
"You Let Your Heart Go Too Fast"

Tracklist
Big Fat Funky Booty4:15
You Let Your Heart Go Too Fast3:49
Cleopatra's Cat4:04
Hungry Hamed's5:11
Biscuit Head4:19
Indifference4:24
Bags Of Dirt4:48
Mary Jane3:41
More Than Meets The Ear3:55
Laraby's Gang3:39
At This Hour3:54
Someday All This Will Be Road4:42
Beasts In The Woods4:35