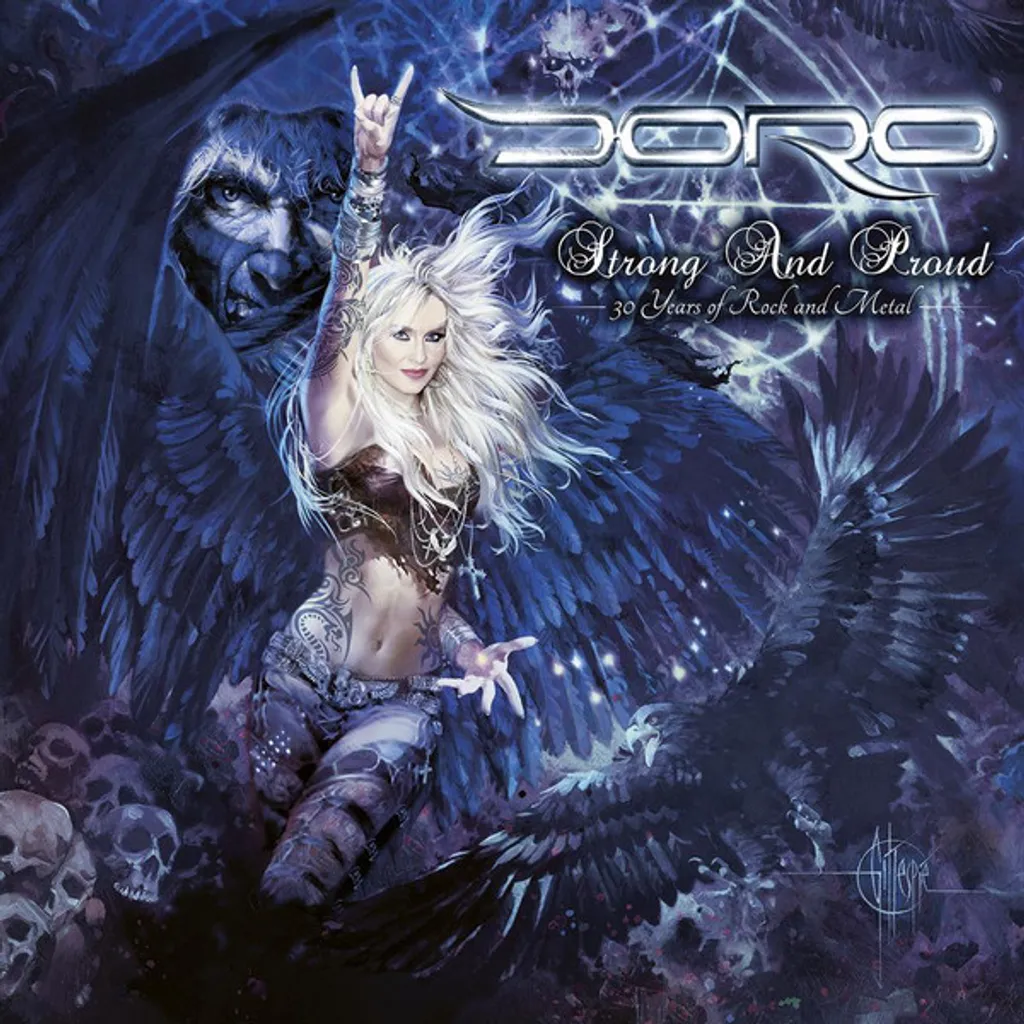 DORO Strong And Proud (30 Years Of Rock And Metal) CD
Notes

"Fear Of The Dark" is a Iron Maiden cover.
"Earthshaker Rock", "Without You", "Für Immer", "Hellbound" and "All We Are" are Warlock (2) covers.
"Egypt (The Chains Are On)" is a Dio (2) cover.
"Balls To The Wall" is a Accept cover.
Label:
Nuclear Blast ‎– NB 3353-7, Nuclear Blast ‎– 27361 33537
Format:
CD, Album
Country:
Europe
Released:
24 Jun 2016
Genre:
Rock
Style:
Heavy Metal

Tracklist
1On The Run4:09
2Save My Soul3:37
3Raise Your Fist3:10
4Fear Of The Dark6:33
5Revenge4:21
6Earthshaker Rock4:05
7Without You6:04
8Rock Till Death3:58
9Egypt (The Chains Are On)5:09
10Für Immer6:36
11Hellbound3:19
12Balls To The Wall6:33
13You're My Family4:26
14All We Are8:39