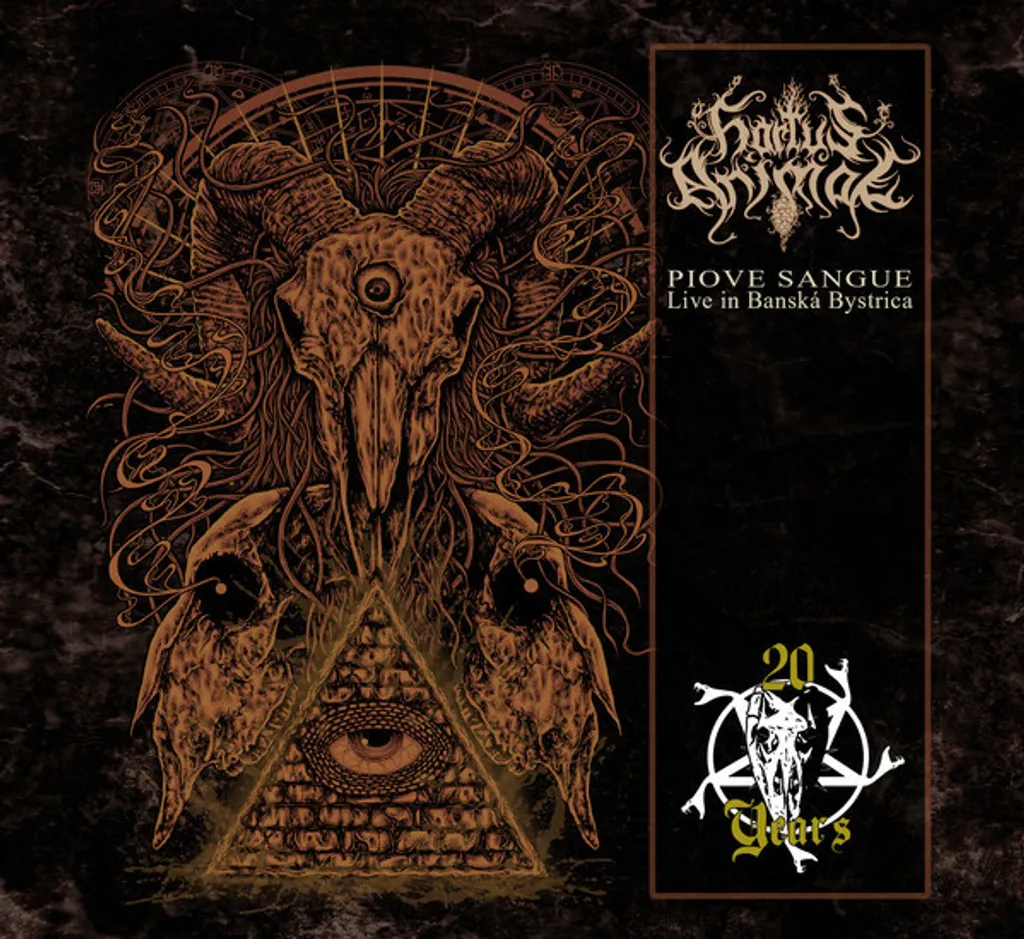 HORTUS ANIMAE Piove Sangue Live in Banská Bystrica CD
NEW BUT NOT SEALED
Notes
First live album in Hortus Animae's history and also commemorative of the 20 years anniversary of the band.
Available on digipak CD and vinyl LP.
Both editions are limited to 200 pieces worldwide each.
Featuring Freddy of Necronomicon as guest vocalist in the track "Raining Blood"
Buying the album you'll receive a download code of the release with the bonus track "Aqualung".
Label:
BlackHeavens Music ‎– BHM003, Aesthetic Death Records ‎– ADCD046, Azermedoth Records ‎– AZH-CD/LP-159, Metal Scrap Records ‎– MSR140/CDD, MASD Records ‎– MRCD002
Format:
CD, Album, Limited Edition
Country:
Italy
Released:
14 Feb 2018
Genre:
Rock
Style:
Black Metal, Death Metal, Gothic Metal, Progressive Metal

Tracklist
1Furious Winds / Locusts
2Chamber of Endless Nightmares
3Doomsday
4Medley: I) In Adoration of the Weeping Skies, II) Cruciatus Tacitus, III) Souls of the Cold Wind
5There's No Sanctuary
6Raining Blood